True faith means holding nothing back. It means putting every hope in God's fidelity to His Promises. – Francis Chan, Crazy Love
If you received a promise from God, how long would it sustain you? At what point might you start to waver? After all, seeing a promise through to reality is often a marathon, not a sprint.
Is our wavering endurance one reason why God might add an oath to a promise when the promise should be more than enough?
Let me show you what I mean: When we hear of God's promise to Abraham, we sometimes forget it's recorded in two different places, Genesis 15 and 22. The first time, God showed Abraham the stars and said, "So shall your offspring be" (15:5). That was the promise, but it was only a promise – no extra oath.
God's second promise to Abraham is in Genesis 22. It's 40 years later, and Abraham's son Isaac, now a young man, is lying upon the altar of sacrifice. Abraham has the knife raised when an angel of the Lord yells, "Stop!" And then the angel delivers a message from God, "I swear by myself, declares the LORD… I will surely bless you" (22:16- 17).
"I swear by Myself." It's like putting your hand on the Bible in a courtroom and saying, "I swear I will tell the truth, the whole truth and nothing but the truth, so help me – me!" God swore an oath on Himself, on top of His promise. Why? After all, Abraham believed the original promise for 25 years. He believed it enough to take his son to the altar of sacrifice. He believed it enough to lift the knife.
God didn't up the promise with an oath because Abraham might have failed in the trust department. Rather, "Because God wanted to make the unchanging nature of his purpose very clear to the heirs of what was promised, he confirmed it with an oath" (Hebrews 6:17).
"Very clear" is a legal term set in stone. Did God need to give an oath on top of His promise? No. But He did it because He desires for His people to have full assurance – complete confidence – in His unchanging character.
Some of you are thinking, Yeah, Abraham received a promise and an oath. How does this affect my confidence in salvation? We're about to find out that we received a promise and an oath too.
Lord, I admit I don't always know how to "hold nothing back" like Abraham did, but I desire this faith immensely. So I give You me – completely. Increase my trust in Your unchanging character. Amen.
Listen to Pete, Jill & Stuart Briscoe on the Telling the Truth broadcast at OnePlace.com
SPECIAL OFFER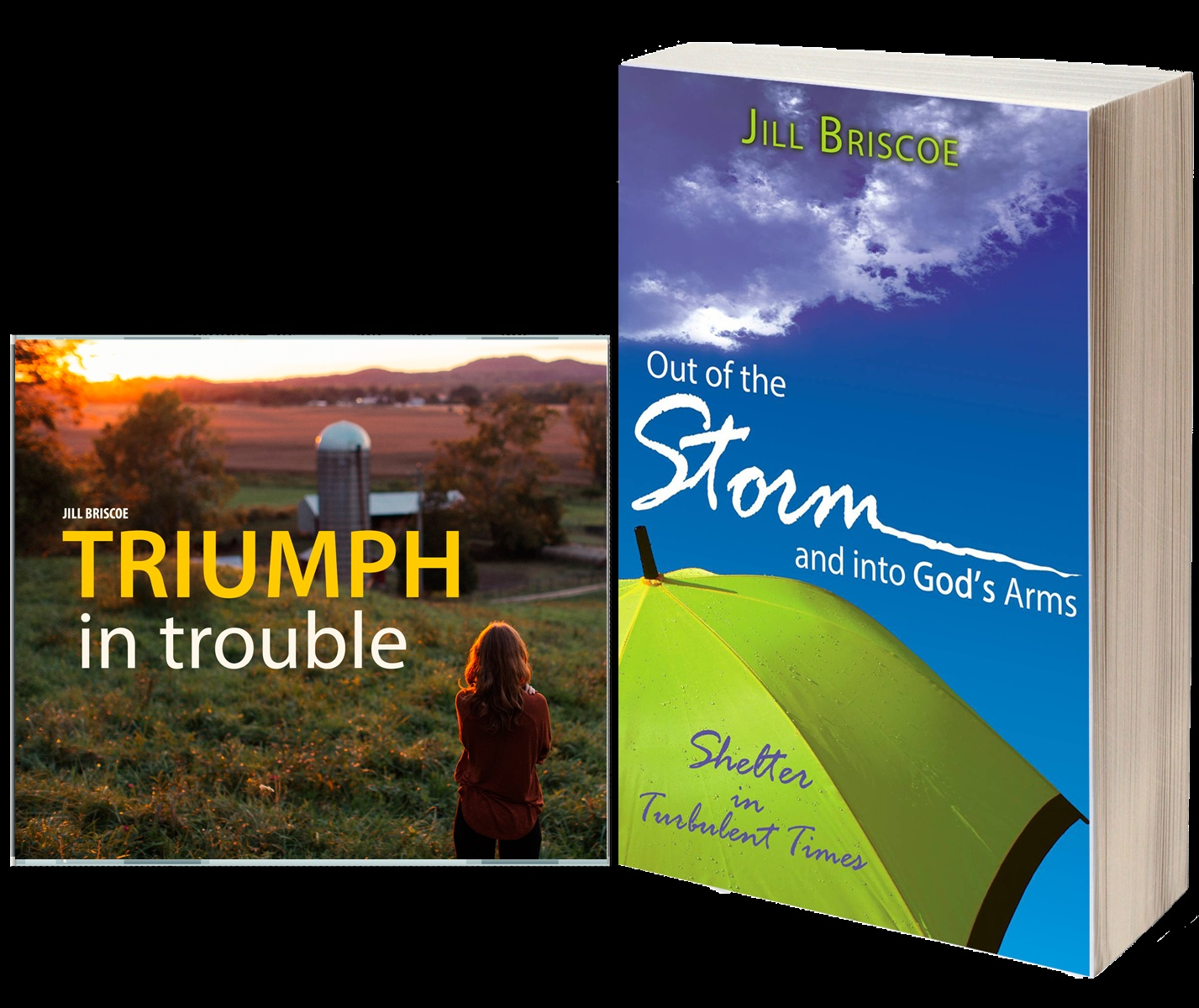 Don't just survive life's storms – thrive in them!
These encouraging resources from Jill Briscoe show you where to find strength in your seasons of suffering – and how God is your Rock and your Shelter no matter what. Request yours when you give today to help more people experience Life in Christ!