God is love. He didn't need us. But He wanted us. And that is the most amazing thing. – Rick Warren
"My mommy loves me more than anybody. You don't see anyone else kissing me to sleep at night." – Unknown Kid
Back in the day, my wife and I sang over our kids every night before bed. One night, my youngest was looking at me with this big smile on his face. As I sang, the joy on his face at seeing the love on my face was a beautiful thing…
… it was an earthly snapshot of a powerful spiritual truth:
"The Lord your God is with you... He will take great delight in you, in his love he will no longer rebuke you, but will rejoice over you with singing." – Zephaniah 3:17
You are the one tucked in the bed. It's God, the Father, looking down, delighting, calming, rejoicing with song over you! Can you believe it with your mind? Can you feel it with your emotions?
If God is love and we want to live lives of love, then it makes sense that we would first have to accept God's love, right? You may be thinking, "Right. Look at me. He can't love me." Maybe you had a bad experience with your earthly dad, or you've done things you're ashamed of.
Listen, despite what you might think or feel, God wants you to know His unconditional love – love that is freely given and richly received – with no strings attached. And God wants you to constantly be aware of how much He loves you!
Reread the Zephaniah passage. Now read it again. Imagine again that it is true… because it is. Hear Him singing, look into His eyes, feel His love quieting your soul. What do you think would happen if you were to read this passage about God's love every day for a month, trusting and picturing it as real, until it becomes such a part of your thoughts that you can't stop thinking about it?
God, I pray that this will be the day barriers are broken down and boundaries crossed, and that I'll awaken to how Your love reaches the darkest recesses of my soul. I want to accept Your love! I pray these things in the name of Jesus, my Savior and my Lord. Amen.
Listen to Pete, Jill & Stuart Briscoe on the Telling the Truth broadcast at OnePlace.com
SPECIAL OFFER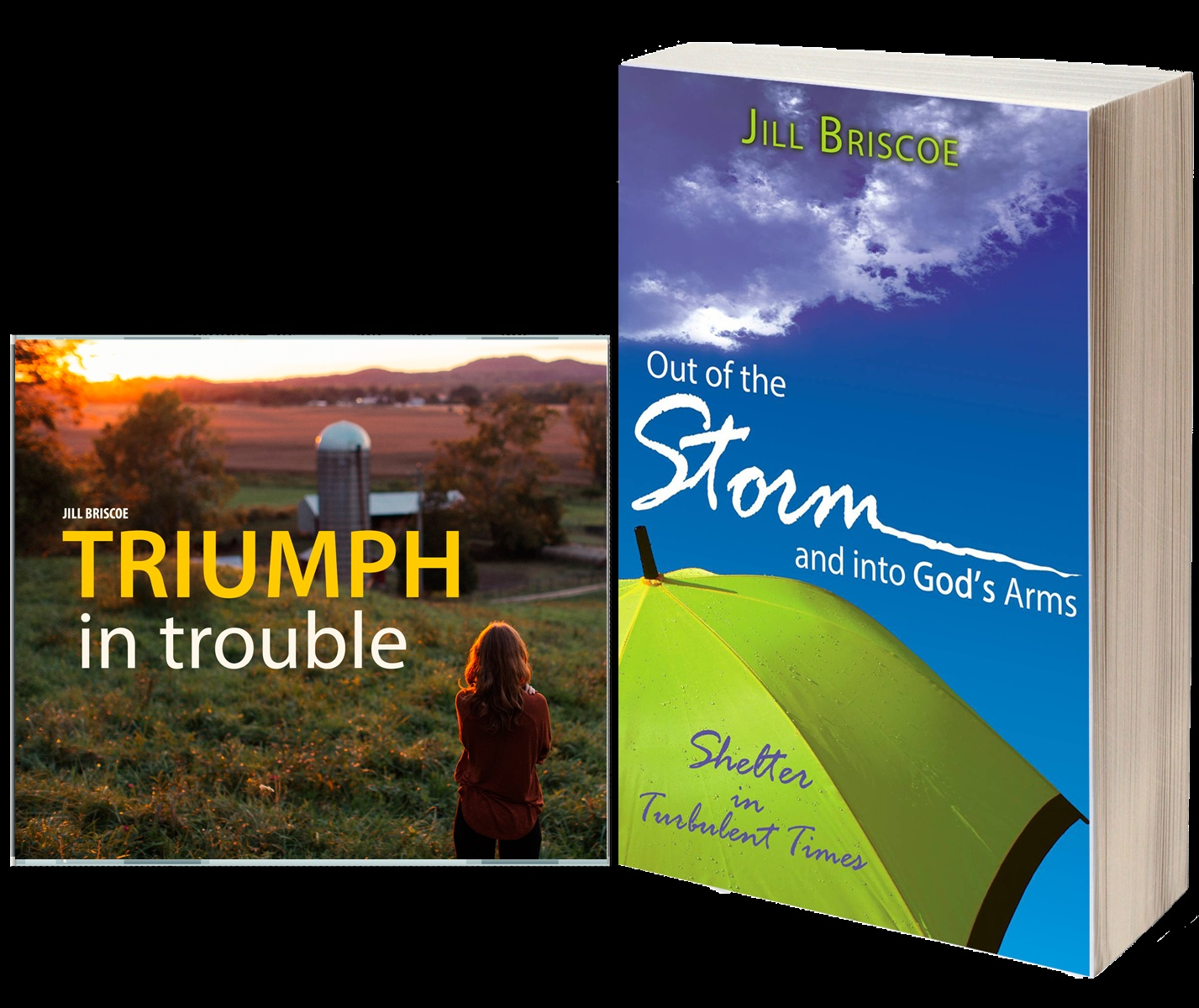 Don't just survive life's storms – thrive in them!
These encouraging resources from Jill Briscoe show you where to find strength in your seasons of suffering – and how God is your Rock and your Shelter no matter what. Request yours when you give today to help more people experience Life in Christ!