September 20
God and My Worship
Of all the things that Satan is trying to steal from you, stealing the joy from your worship ranks right at the top. He will keep you out of the Bible if he can. If he can't, he'll try to make Bible reading a chore and a bore. He will keep you out of church if he can, but if he can't, he will try to make it all "hafta" and little "wanna." He will distract you and deflect you from praying, but if he can't stop your prayers, he will try to make your praying rote and perfunctory.
Let's bust loose from Satan's attempted mind drugging. Think! Think for two minutes what our God has done: created our vast, complex, beautiful world . . . sent his Son to a bloody death to make full payment for all human evil . . . sent his good Spirit to change our minds around and claim our new identity. What can you say to all that but Wow! Hallelujah!
"Shout for joy to the Lord, all the earth, burst into jubilant song with music; make music to the Lord with the harp, with the harp and the sound of singing, with trumpets and the blast of the ram's horn—shout for joy before the Lord, the King" (Psalm 98:4-6).
The word worship comes from an old Anglo-Saxon word essentially meaning "worthship," i.e., the central idea is that we proclaim to him and anybody listening that our God is worthy, worthy of all the praise, honor, and glory we can generate. Can I get an Amen from somebody?
---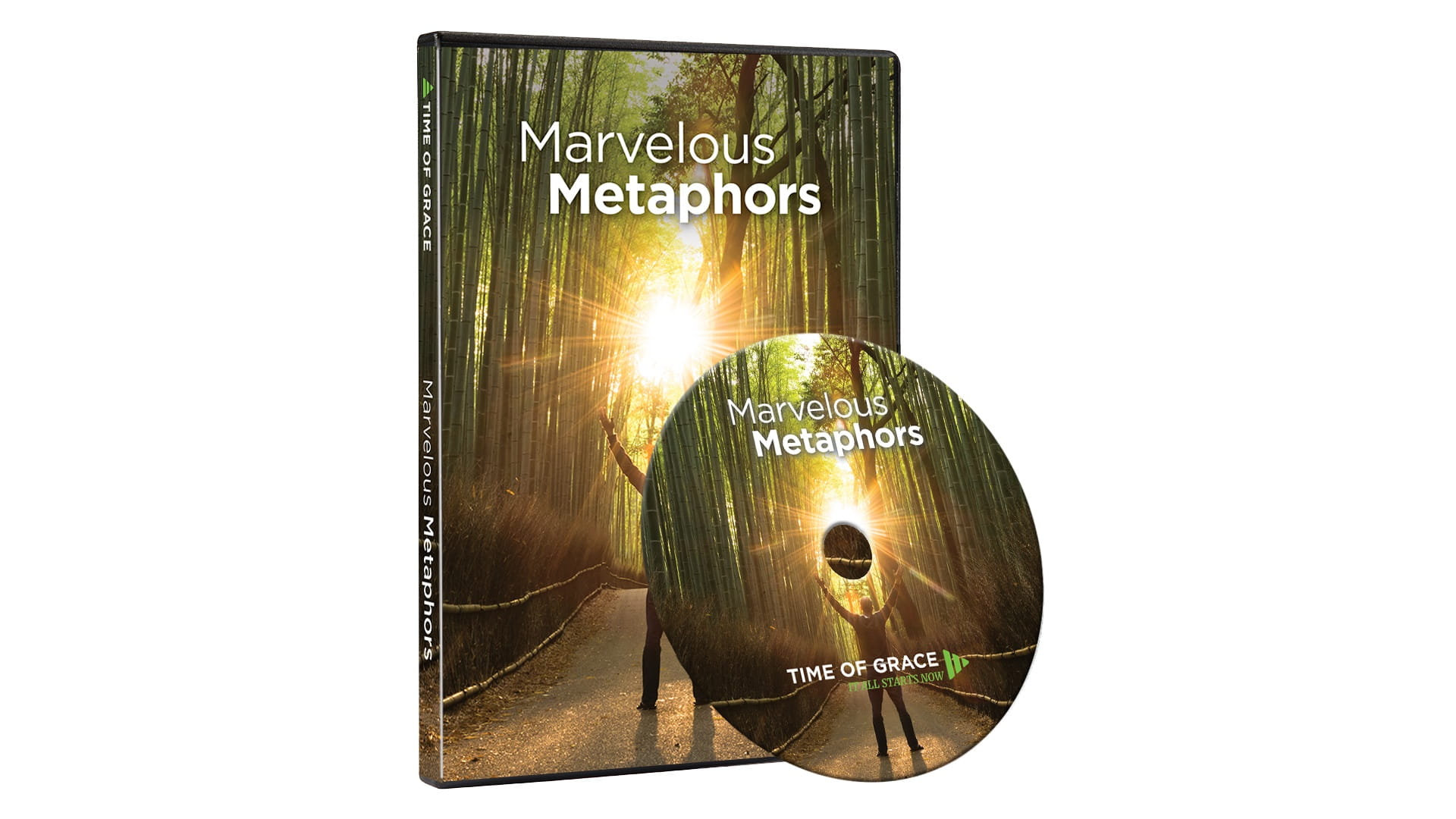 Marvelous Metaphors DVD study set
Everyone longs to be connected with God. And if you ask most people today, they'll tell you that however you want to connect with God is fine. All paths are valid. But the Bible paints a much different picture.
The four-message Marvelous Metaphors DVD study set shows you exactly what Jesus says about what it takes to be connected with God. You'll get a powerful glimpse into our Savior's relationship with his Father. You'll also get insight into what exactly Jesus came to do and the importance of staying connected to him.
The Marvelous Metaphors DVD study set is our thank-you for your support to help share the timeless truths of God's Word with more people through Time of Grace.  Request your copy today!
For more from Time of Grace visit them at TimeofGrace.org or visit their OnePlace.com and LightSource.com pages!