How can a young man cleanse his way? By taking heed according to your word. (Psalm 119:9)
As modern-day disciples of the Lord, we must study the Word of God daily for spiritual correction, spiritual counsel, and spiritual warfare. The more we read the Word of God, the more His principles of righteousness are inculcated. Moreover, no person can be guided by the Spirit who is not a Bible-mastered man or woman. Also, just like Jesus did in the wilderness, we have to use the Word of God as our weapon against the Enemy of our souls.
---
These are stories Jesus wants you to hear!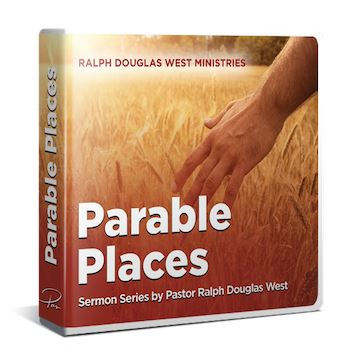 If you've ever wondered if God is really interested in you, it's time you explored Pas' 6-message series, Parable Places.
Let Pastor West take you to some special venues where you can experience Jesus' direction and life-changing love through the stories He shared. You'll be inspired to see how Christ never hurries past the needs of those He loves – and that includes you!
This 6-message series is our way of saying thanks for your gift below to share the Gospel and help more people grow in their faith.
Be encouraged – and thank you for encouraging others through your support!