October 12
The Fish
Where I live people love to advertise their life philosophies. Their three favorite "personal billboards" are their T-shirts, their tattoos, and the rear bumpers of their cars. You can read unbelievably frank expressions of their views on politics, religion, and gender.
Sometimes you can tell you're following a Christian driver because of a simple line drawing on a bumper sticker—a fish. In the original Greek of the New Testament, the first letters of "Jesus Christ, Son of God, Savior" spell out the Greek word for fish (ICHTHYS). The "fish" was an insider logo that early Christians used to find each other in the big cities.
You may or may not wish to use fish imagery as you express yourself, but the Christian content behind it is not optional. Your one hope of a great relationship with God in the here and now is through Christ alone. Your one hope of a happy eternity on the other side of the grave is through Christ alone.
St. Peter, once a fisherman and later an apostle, knew doubt and fear, but he found this comfort and certainty: "To those who through the righteousness of our God and Savior Jesus Christ have received a faith as precious as ours: Grace and peace be yours in abundance through the knowledge of God and of Jesus our Lord" (2 Peter 1:1,2). 
---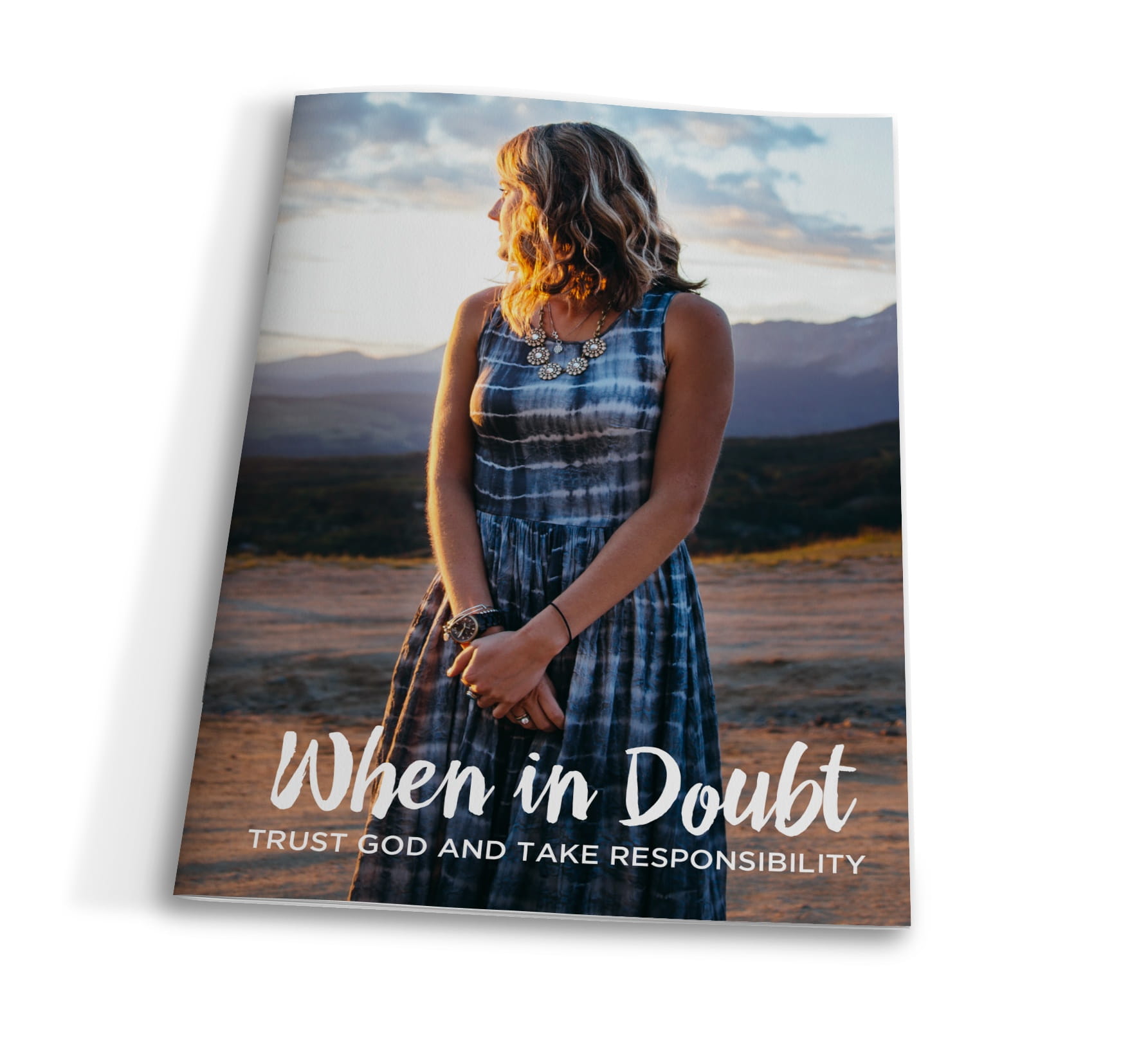 When in Doubt: Trust God and Take Responsibility
We all have doubts and uncertainties about many things, and with those comes a tension between trusting God and also taking personal responsibility. It's from wanting a childlike faith but needing to be a grown-up Christian.
We can trust God and take responsibility for our choices and actions at the same time. In this book, the author encourages you to think deeply about what it means to trust God and at the same time use the gifts and blessings that he has given you to act according to his will.
When in Doubtis our thank-you for your support to help share the timeless truths of God's Word with more people through Time of Grace.  Request your copy today!
For more from Time of Grace visit them at TimeofGrace.org or visit their OnePlace.com and LightSource.com pages!