November 3
Unity in the Community
"Rugged individualism" is a phrase Herbert Hoover often used; it became a theme of his presidency. It refers to a feature of Americans that he cherished and wished to foster—that people work hard and take care of themselves, not dependent on others or begging for handouts.
That admirable quality can become ragged individualism, however, when people think only of themselves, when they look to their relationships only for what they can get. God himself loves a diversity of viewpoints—after all, he made us remarkably different from one another. But working out basic beliefs about God does not belong to individual options.
There is a core of revealed truth about God and his mighty acts in human history that is not negotiable. "May the God who gives endurance and encouragement give you a spirit of unity among yourselves as you follow Christ Jesus" (Romans 15:5). There is one God, not many. There is one source of revelation, not many. There is one faith, one Baptism, one Supper, one Savior, and one heaven.
Thus gatherings of Christians are not just a random collection of individuals, but a living organism. Good leaders work hard for unity in people's beliefs and unity of purpose and mission. Good followers help that unity take hold and grow.
---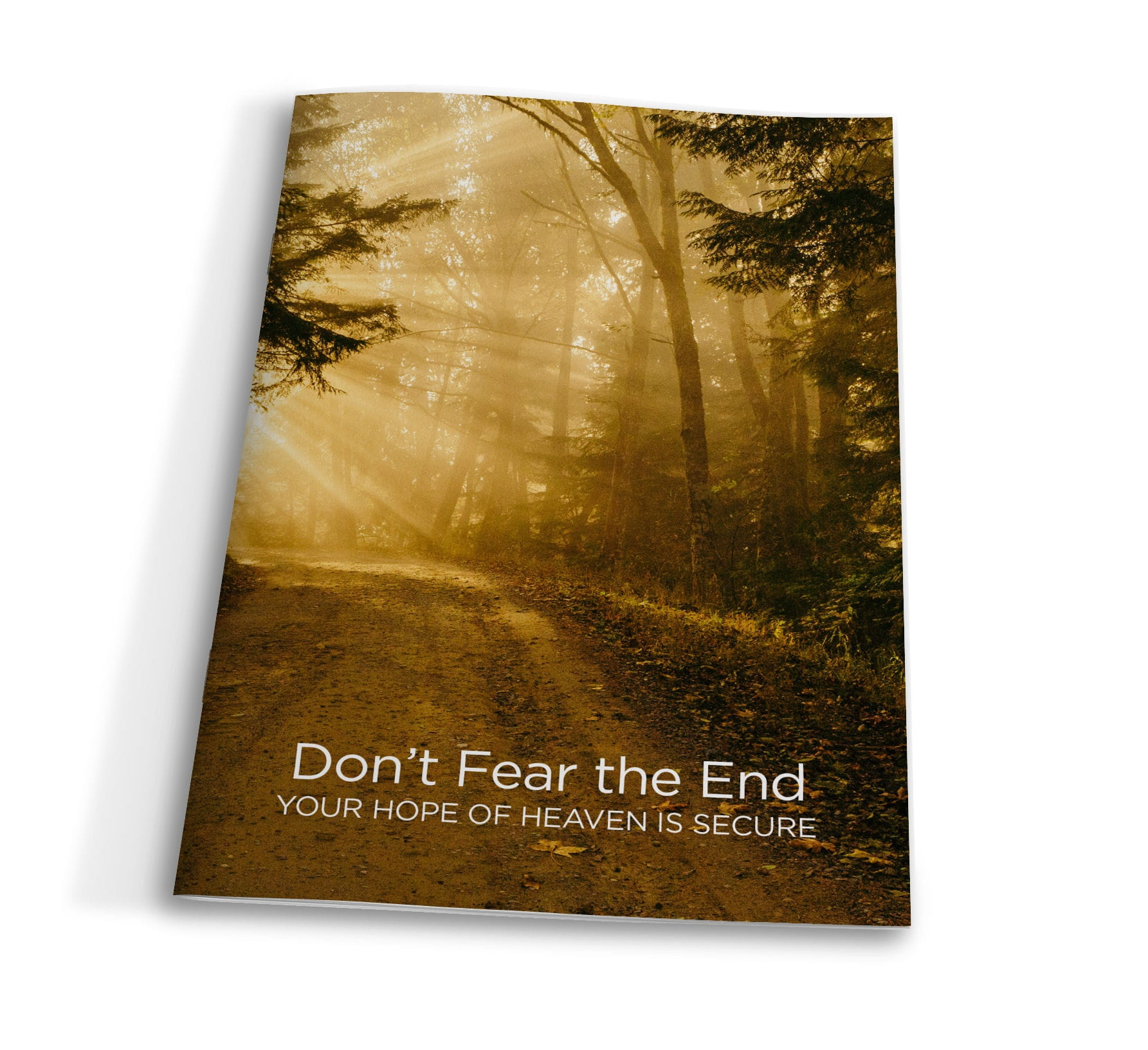 Don't Fear the End: Your Hope of Heaven Is Secure
Everyone fears death on some level. Even if we're firmly rooted in Christ, there's so much that's unknown about what we'll experience. And then comes judgment, which is another thing that can cause anxiety.
But unless Jesus returns first, death is something we'll all experience. So we want to help you face death without fear by sending you our new book, Don't Fear the End: Your Hope of Heaven Is Secure.
This book shows you how to live fearlessly, knowing your assurance comes from Jesus who has secured your salvation from beginning to end.
Don't Fear the End is our thank-you for your donation to help take the timeless truths of God's Word to more people all over the world through Time of Grace. Request your copy today!
For more from Time of Grace visit them at TimeofGrace.org or visit their OnePlace.com and LightSource.com pages!