November 5
Watch Out for Yourself
Here's a crazy feature of the Christian life—as you become more effective in helping other people to come back to the Lord, you become just that much bigger a target to the devil. Even as you become more proficient in understanding and explaining the Scriptures to people, you can succumb to pride, hypocrisy, or mental gymnastics and game playing to justify ignoring what you have told others.
St. Paul knew that he needed to guard his heart: "I do not run like a man running aimlessly; I do not fight like a man beating the air. No, I beat my body and make it my slave so that after I have preached to others, I myself will not be disqualified for the prize" (1 Corinthians 9:26,27).
Those who are talkers for Jesus must also be listeners for Jesus. Those who are proud to represent him must also humble themselves. Those who speak words of rebuke to those in rebellion should let those same words hit their own hearts. Those who urge others to cling to Jesus should also re-declare their own dependence on his saving mercy.
---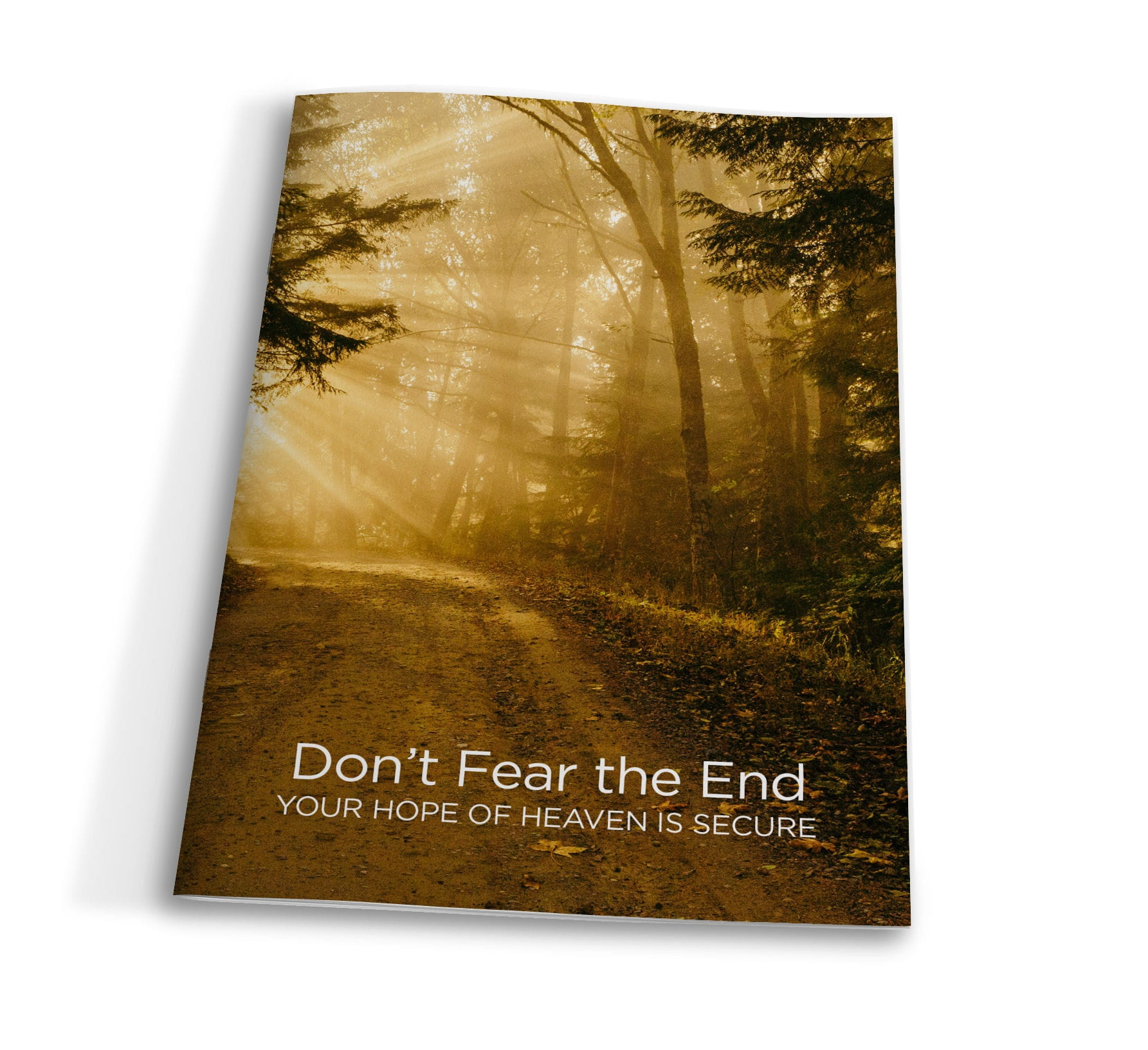 Don't Fear the End: Your Hope of Heaven Is Secure
Everyone fears death on some level. Even if we're firmly rooted in Christ, there's so much that's unknown about what we'll experience. And then comes judgment, which is another thing that can cause anxiety.
But unless Jesus returns first, death is something we'll all experience. So we want to help you face death without fear by sending you our new book, Don't Fear the End: Your Hope of Heaven Is Secure.
This book shows you how to live fearlessly, knowing your assurance comes from Jesus who has secured your salvation from beginning to end.
Don't Fear the End is our thank-you for your donation to help take the timeless truths of God's Word to more people all over the world through Time of Grace. Request your copy today!
For more from Time of Grace visit them at TimeofGrace.org or visit their OnePlace.com and LightSource.com pages!