November 9
God and My Gratitude
Don't you hate it when people take from you and don't acknowledge you? Don't you hate it when you do things for people and they don't bother to say thank you? Can you imagine the hurt in God's heart when the giver of everything good is ignored?
A thankful spirit is learned behavior. Parents have to work at it and work at it with their kids. A lot of grown-ups, me included, are still working on their own attitudes. Every so often I have to rediscover the transformational truth that absolutely everything good in my life can be traced back to heaven.
Take inventory of your treasures right now, like the abundant food all around you, so abundant that most Americans are desperately trying not to eat so much. Basic clothing has never been cheaper. Communication technology can keep you in touch with people all over the globe. Through Christ you are part of a spiritual family, and through him you have significance and meaning in your life.
"Give thanks to the Lord for he is good. His love endures forever. Give thanks to the God of gods. His love endures forever. Give thanks to the Lord of lords: His love endures forever" (Psalm 136:1-3). The greatest of all God's gifts are his love and forgiveness through your Savior Jesus. He really is good! His victory over Satan can't be undone. His love really does endure forever!
---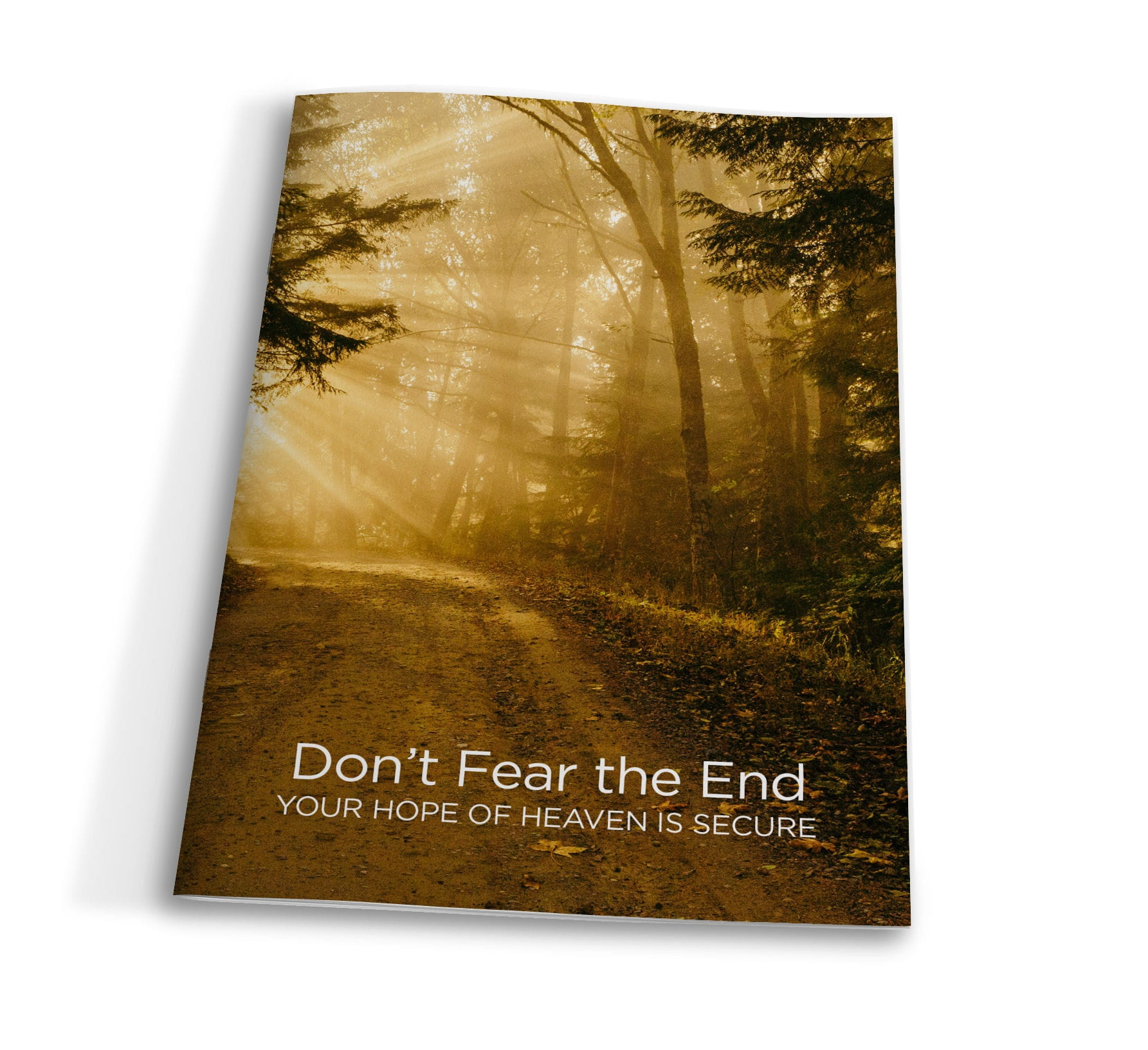 Don't Fear the End: Your Hope of Heaven Is Secure
Everyone fears death on some level. Even if we're firmly rooted in Christ, there's so much that's unknown about what we'll experience. And then comes judgment, which is another thing that can cause anxiety.
But unless Jesus returns first, death is something we'll all experience. So we want to help you face death without fear by sending you our new book, Don't Fear the End: Your Hope of Heaven Is Secure.
This book shows you how to live fearlessly, knowing your assurance comes from Jesus who has secured your salvation from beginning to end.
Don't Fear the End is our thank-you for your donation to help take the timeless truths of God's Word to more people all over the world through Time of Grace. Request your copy today!
For more from Time of Grace visit them at TimeofGrace.org or visit their OnePlace.com and LightSource.com pages!