November 21
I'm Afraid of Losing My Health
I've talked to some pretty tough people who endured a lot of setbacks in their lives, but they could always say, "At least I have my health." What if you don't? A lot of older people are terrified of falling and breaking bones. What health issues scare you the most? Canes and walkers? Having to get around in a wheelchair? Having to drag around an oxygen tank all day?
Do you have to live with pain? Are you a cancer survivor? Have you had major surgery? Does a possible recurrence of those illnesses fill your heart with dread? Do you worry about the health of people close to you?
Job lost most of his material possessions, but at least he had his health. Then he lost that too. What do you suppose happened to his faith and trust in God? "Satan went out from the presence of the Lord and afflicted Job with painful sores from the soles of his feet to the top of his head. Then Job took a piece of broken pottery and scraped himself with it as he sat among the ashes" (Job 2:7,8).
Even in his physical misery Job found comfort in God's track record of steadfast love and steadfast purpose. 
---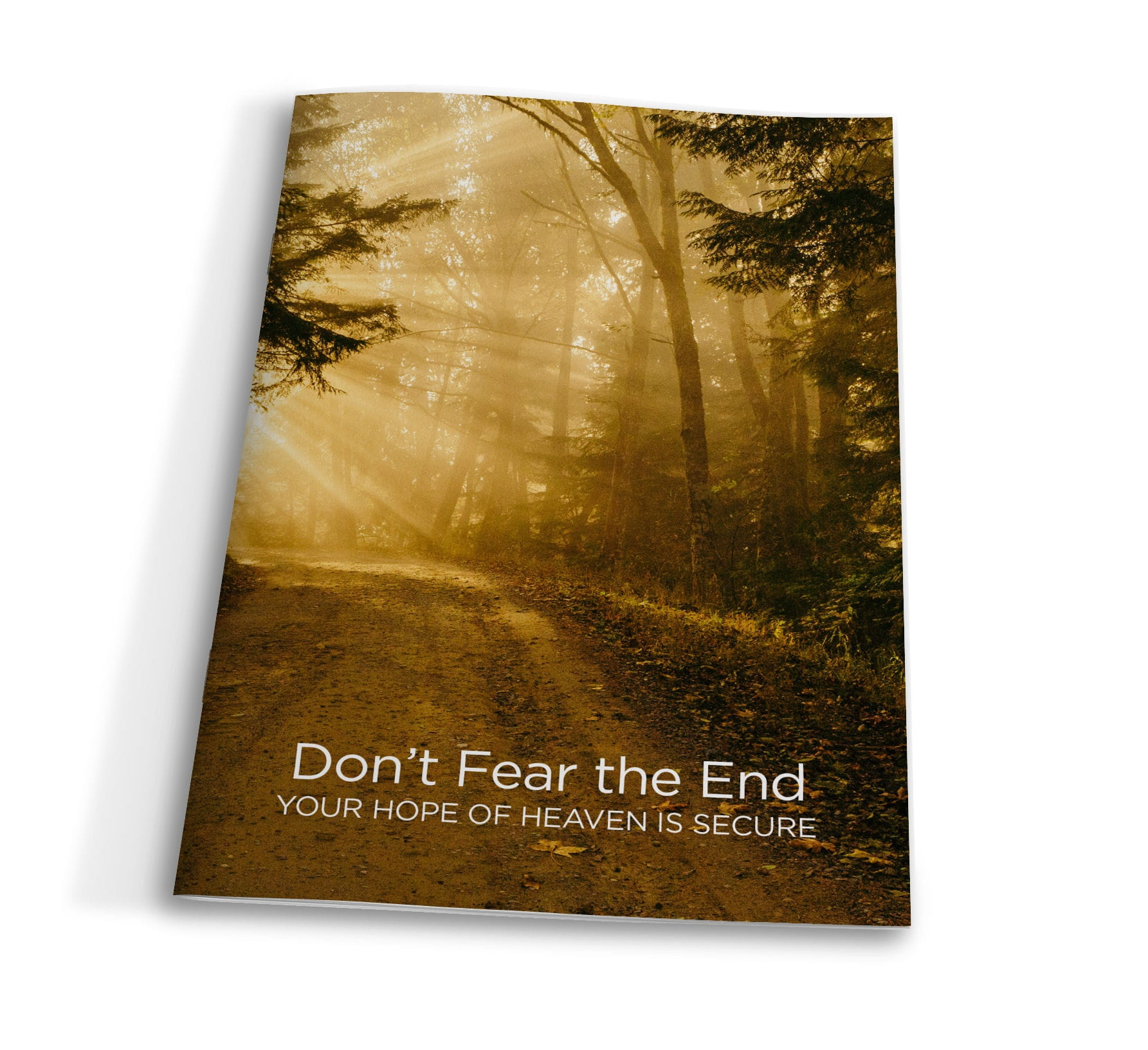 Don't Fear the End: Your Hope of Heaven Is Secure
Everyone fears death on some level. Even if we're firmly rooted in Christ, there's so much that's unknown about what we'll experience. And then comes judgment, which is another thing that can cause anxiety.
But unless Jesus returns first, death is something we'll all experience. So we want to help you face death without fear by sending you our new book, Don't Fear the End: Your Hope of Heaven Is Secure.
This book shows you how to live fearlessly, knowing your assurance comes from Jesus who has secured your salvation from beginning to end.
Don't Fear the End is our thank-you for your donation to help take the timeless truths of God's Word to more people all over the world through Time of Grace. Request your copy today!
For more from Time of Grace visit them at TimeofGrace.org or visit their OnePlace.com and LightSource.com pages!