November 25
Family Feud
One of the best parts of family life is the vulnerability. You can let down your guard in a safe place. You don't have to pretend to be strong, unemotional, and together 24 hours a day. There are understanding people who will like you anyway, even when you are confused, weak, and doubting.
            One of the worst parts of family life is the vulnerability. Paradoxically some of the worst hurts in life come from those who profess to love us the most. How easy it is to take out our own frustrations on the other poor victims trapped in the house with us. How sad when children bear the brunt of the anger and dysfunctions of the adults who are supposed to be protecting them.
Happy, healthy families don't just happen. The leaders need to model the behaviors that they benefit from through Christ. More learned behaviors: "Be kind and compassionate to one another, forgiving each other, just as in Christ God forgave you" (Ephesians 4:32).
You can't change the past. You can't undo the hurts given to you by family, nor can you unspeak your own abusive words or undo your own past cruelties. What you can do is believe in Christ's forgiveness for your own wrongs and extend forgiveness in Christ's name to those who hurt you. The gospel heals.
---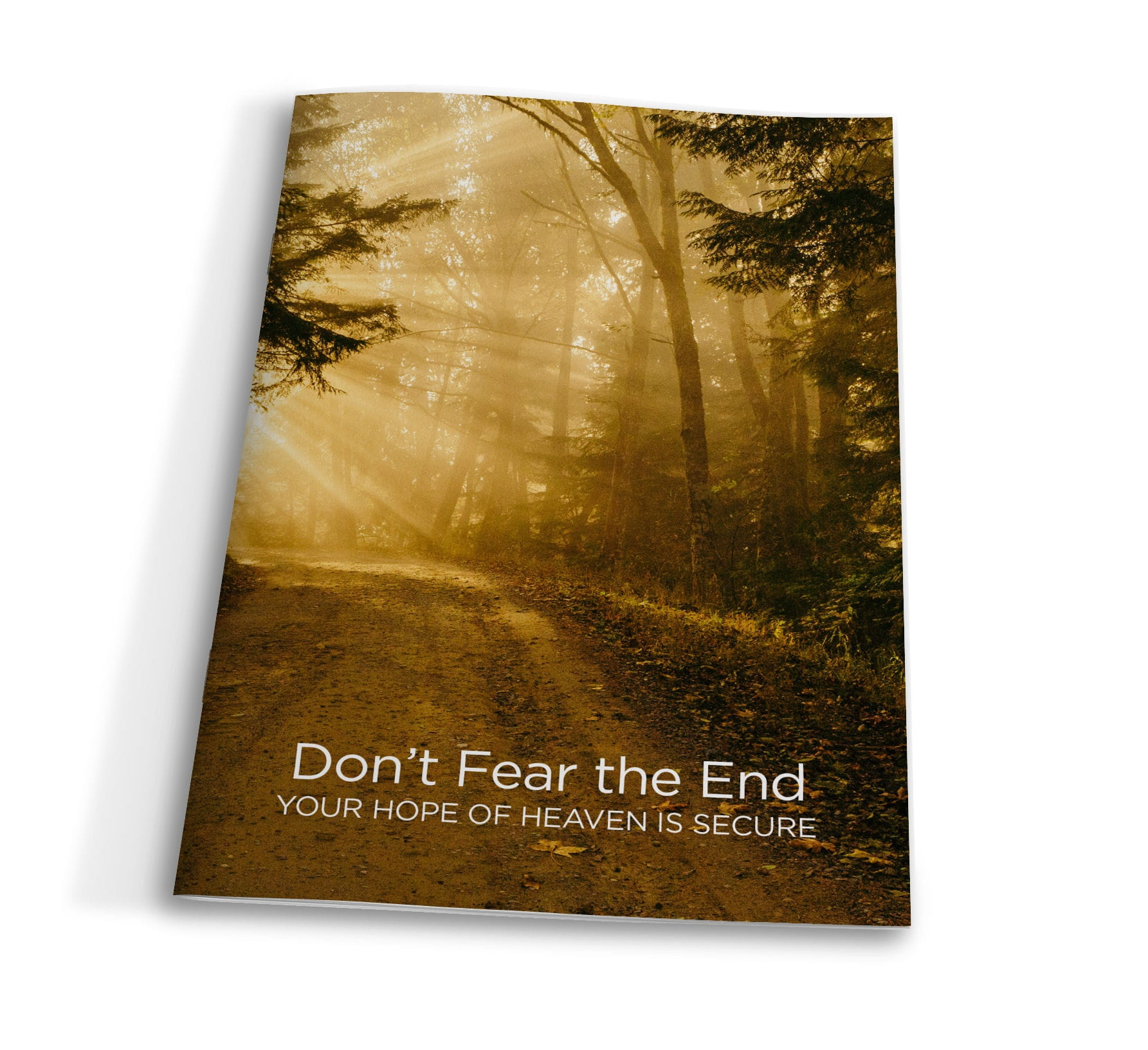 Don't Fear the End: Your Hope of Heaven Is Secure
Everyone fears death on some level. Even if we're firmly rooted in Christ, there's so much that's unknown about what we'll experience. And then comes judgment, which is another thing that can cause anxiety.
But unless Jesus returns first, death is something we'll all experience. So we want to help you face death without fear by sending you our new book, Don't Fear the End: Your Hope of Heaven Is Secure.
This book shows you how to live fearlessly, knowing your assurance comes from Jesus who has secured your salvation from beginning to end.
Don't Fear the End is our thank-you for your donation to help take the timeless truths of God's Word to more people all over the world through Time of Grace. Request your copy today!
For more from Time of Grace visit them at TimeofGrace.org or visit their OnePlace.com and LightSource.com pages!