December 10
Scattered Sheep
I don't do well at coping with rejection. Do you? I can still remember every rebuff I got from girls 40 years ago in high school. I can still remember insults and mockery from grade school playgrounds.
It would be completely reasonable to assume that God stops caring about people who have stopped caring about him. It would be completely reasonable to suppose that God would just dismiss with a divine shrug those who fall away: "You want to experience life without me? All right then—go to hell. See if I care." Reasonable, but not true.
Here is how God truly thinks: "This is what the Sovereign Lord says: I myself will search for my sheep and look after them. As a shepherd looks after his scattered flock when he is with them, so will I look after my sheep. I will rescue them from all the places where they were scattered on a day of clouds and darkness" (Ezekiel 34:11,12).
Shepherds take the well-being of their sheep personally. Jesus, the Good Shepherd, died and rose again for the good sheep and the bad ones, and he does not want to lose a single one. Not even one!
---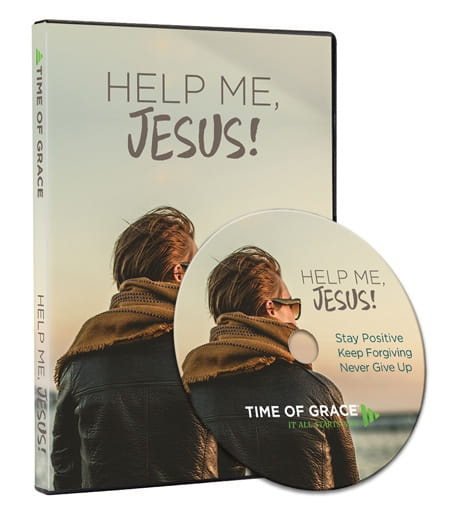 Help Meet the Challenge Grant!
A group of generous friends has stepped forward with a $350,000 Challenge Grant. This means any gift you give to Time of Grace this month will be worth twice as much to share the timeless truths of God's Word with others!
This three-part DVD focuses on looking to God when you're struggling with issues like forgiving others and persevering through trials. And the prayer book helps you put your struggles and concerns into words—and turn them into prayers to God.
The Help Me, Jesus! set is our thank-you for your donation to help us continue telling others of the forgiveness they have through Jesus. Request your copy today!
For more from Time of Grace visit them at TimeofGrace.org or visit their OnePlace.com and LightSource.com pages!