December 16
Generosity Grows, Not Diminishes, Wealth
Fearful children who grow up in needy circumstances may develop a scarcity mind-set. The pie is always small and fixed in size—if one kid's slice is a little bigger, yours will have to be smaller. Waste nothing; fight for everything; hold on tight to what's yours.
One of the divine secrets of the universe is that our God is a God not of scarcity but of abundance. God can easily expand the pie when people are aligned with his agenda. And a big part of his resource distribution agenda is to invest freely in us so that we find joy in helping others.
Here is his promise: "A generous man will himself be blessed" (Proverbs 22:9); "A generous man will prosper; he who refreshes others will himself be refreshed" (Proverbs 11:25).
Isn't that counterintuitive? If you give money and things away, you will have less, right? No! Wrong! It will flow back into your life faster than you give it away. After all, we are all just brokers, not owners, of God's resources. Whether you invest it in ministries of the Word or in ministries of mercy, you will invite the God of abundance to keep his generosity promises. 
You will like God's pie.
---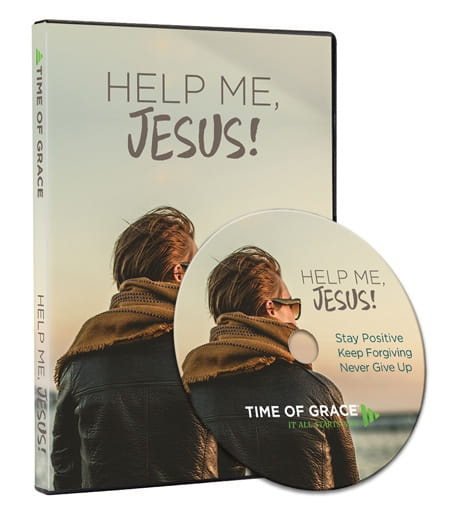 Help Meet the Challenge Grant!
A group of generous friends has stepped forward with a $350,000 Challenge Grant. This means any gift you give to Time of Grace this month will be worth twice as much to share the timeless truths of God's Word with others!
This three-part DVD focuses on looking to God when you're struggling with issues like forgiving others and persevering through trials. And the prayer book helps you put your struggles and concerns into words—and turn them into prayers to God.
The Help Me, Jesus! set is our thank-you for your donation to help us continue telling others of the forgiveness they have through Jesus. Request your copy today!
For more from Time of Grace visit them at TimeofGrace.org or visit their OnePlace.com and LightSource.com pages!