January 10
I love to worship you, Lord
I love being in your house, Lord. I know I can worship you anywhere, and I do. But there is nothing like being in your house with other believers. I love the choirs and instruments. I love the hymns and the prayers. I appreciate the messages that come from your Word, and I love giving gifts, acknowledging you as the ultimate Giver of all.
I love being with other people who care about you as much as I do. "Praise the Lord. How good it is to sing praises to our God, how pleasant and fitting to praise him!" (Psalm 147:1). I love being able to go public with my praises and let the world know I am proud to be your child. I claim you; thank you for claiming me.
Father, you are the Designer and Maker of all. Lord Jesus, you are our Redeemer, living, dying, and rising to win back your lost brothers and sisters. Holy Spirit, you are the energy source and the wisdom in my life. I acknowledge you; I appreciate you; I depend on you; I worship you; I praise you. The joy I feel in your house will sustain me until I can praise you face-to-face. I will love to worship you in heaven too.
---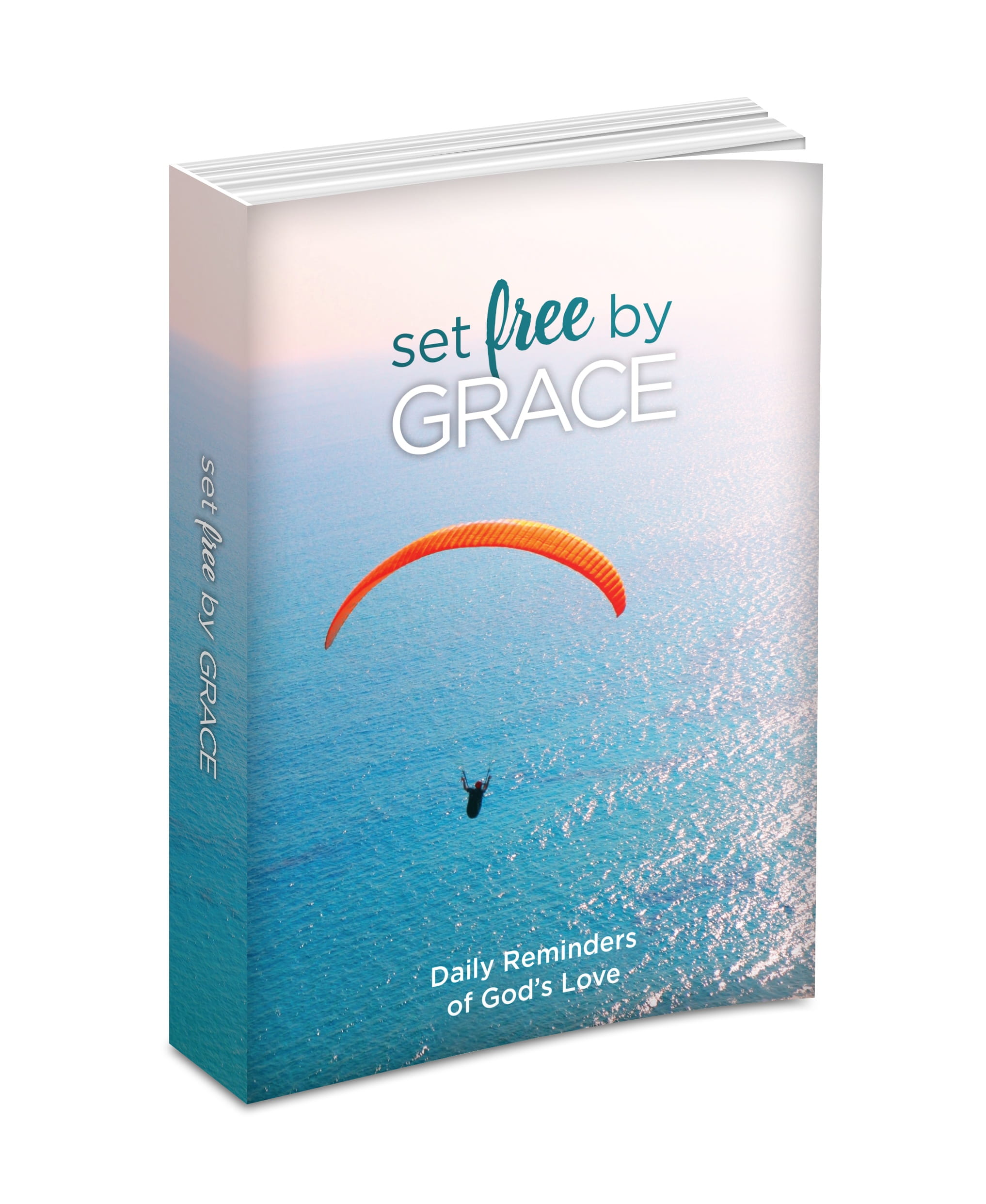 Grow Deeper in God's Love Every Day in 2017!
Set Free by Graceis a collection of devotions that will remind you daily of God's great love for you, help you get your thinking rearranged toward God's agenda, and boost your courage and strength to overcome the daily struggles and temptations that you face.
God promises those who study his Word that they will find greater clarity in understanding life, greater comfort in knowing his love, greater resilience to life's hardships, and greater joy in service. And that's exactly what we pray for you as you dive into this 365-day devotional.
Request your copy when you donate to help reach more lives with the timeless truths of God's Word. Thank you for your generous support!
For more from Time of Grace visit them at TimeofGrace.org or visit their OnePlace.com and LightSource.com pages!