January 11
I'm exhausted
There are two kinds of tired. One kind is the way you feel after a vigorous aerobic workout or after putting in long hours at work but getting some important things done or as you look around at a really clean house. That's happy tired, glowing tired. People who are happy tired sleep well.
The other kind of tired is when you have been giving and giving without ever being acknowledged. Or when you realize that all your work will be wasted. Or when you have overcommitted, trying to do it all, and weeks of sleep deprivation take a nasty toll. Or when illness or worry has kept you from getting a decent night's sleep.
Is that you right now? If it is, you need some Sabbath rest from the Savior. He promises rest to all who are weary and burdened. What are you carrying right now that's too heavy for you? Drop it on him—he shares your life's yoke with you, you know. If you have guilt, he will forgive. If you feel weak, lean on his strength. If you feel lost, listen to his voice.
Here are words for your head as it hits the pillow: "I will lie down and sleep in peace, for you alone, O Lord, make me dwell in safety" (Psalm 4:8).
---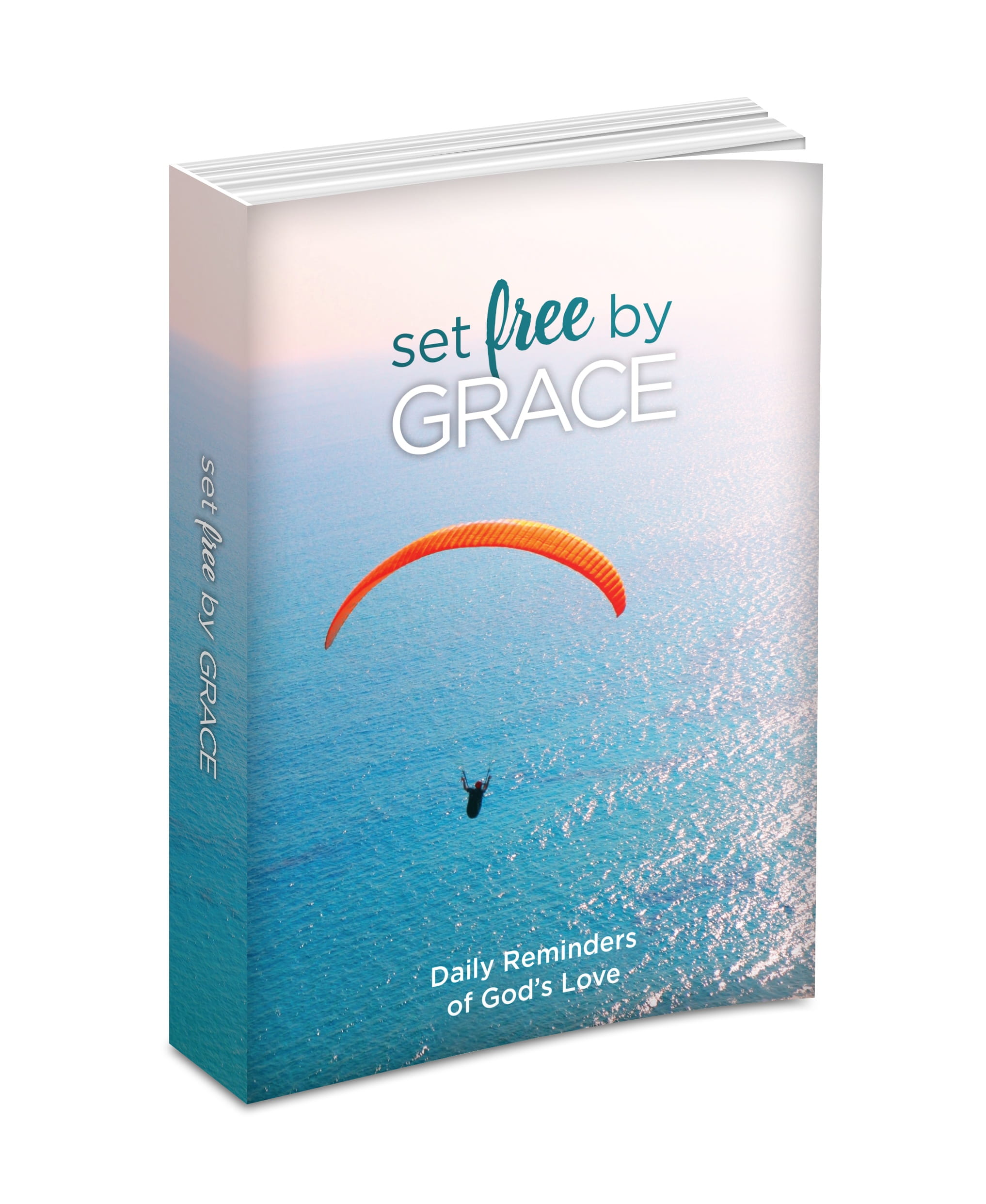 Grow Deeper in God's Love Every Day in 2017!
Set Free by Graceis a collection of devotions that will remind you daily of God's great love for you, help you get your thinking rearranged toward God's agenda, and boost your courage and strength to overcome the daily struggles and temptations that you face.
God promises those who study his Word that they will find greater clarity in understanding life, greater comfort in knowing his love, greater resilience to life's hardships, and greater joy in service. And that's exactly what we pray for you as you dive into this 365-day devotional.
Request your copy when you donate to help reach more lives with the timeless truths of God's Word. Thank you for your generous support!
For more from Time of Grace visit them at TimeofGrace.org or visit their OnePlace.com and LightSource.com pages!