January 24
Pure is better
The U.S. government's Food and Drug Administration is tasked with overseeing the safety of things we buy to put into our mouths. Purity is a big deal—even small amounts of certain toxins can cause illness and death.
It is a good thing that your eternal destiny isn't riding on the degree of moral purity in your heart. The disobedient spirit that lost Paradise for Adam and Eve lives on inside us. It is only through the forgiveness that Jesus bought for us on a cross that we can be considered righteous.
What, then, did Jesus mean with his sixth Beatitude? "Blessed are the pure in heart, for they will see God" (Matthew 5:8). King David explains in Psalm 24 that one with a pure heart is he "who does not lift up his soul to an idol" (verse 4). God has infinite patience with our sins against his laws, but he will not tolerate despising his gospel or inventing something else to worship. It is in the Bible alone that he reveals himself. Sinners like us have pure hearts when we listen to the God of the Bible and believe him. Through faith in the gospel, Paradise is regained and we will be able to do what now is impossible: we shall see God.
Create in me a pure heart, O God, one completely dedicated to you.
---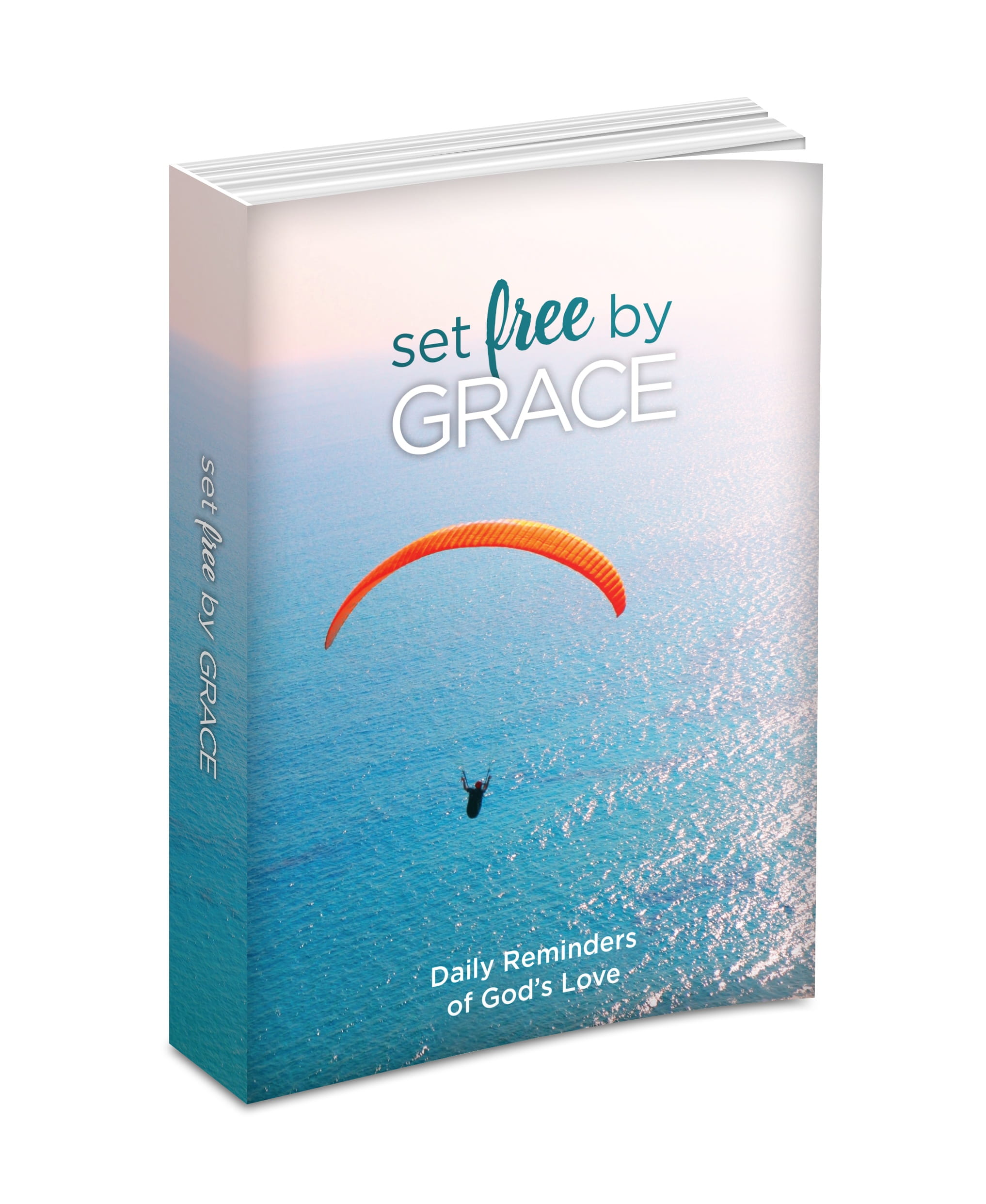 Grow Deeper in God's Love Every Day in 2017!
Set Free by Graceis a collection of devotions that will remind you daily of God's great love for you, help you get your thinking rearranged toward God's agenda, and boost your courage and strength to overcome the daily struggles and temptations that you face.
God promises those who study his Word that they will find greater clarity in understanding life, greater comfort in knowing his love, greater resilience to life's hardships, and greater joy in service. And that's exactly what we pray for you as you dive into this 365-day devotional.
Request your copy when you donate to help reach more lives with the timeless truths of God's Word. Thank you for your generous support!
For more from Time of Grace visit them at TimeofGrace.org or visit their OnePlace.com and LightSource.com pages!