January 28
Jesus is gentleness
The God who rained water on Noah's world and burning sulfur on Sodom's world can indeed be stern and violent. At the same time he can be gentle as a lamb. Isaiah had prophesied that the coming Savior would have a gentle touch with broken sinners.
One such woman, caught in adultery, expected to be stoned to death. Jesus rebuked the hypocrisy of her accusers and attackers, and they slunk away. She expected at least a severe tongue-lashing from the Teacher, but instead she got a second chance and a helpful admonition: "Jesus straightened up and asked her, 'Woman, where are they? Has no one condemned you?' 'No one, sir,' she said. 'Then neither do I condemn you,' Jesus declared. 'Go now and leave your life of sin'" (John 8:10,11).
He himself was fully human and experienced everything we must go through—physical exhaustion, severe satanic temptation, verbal and physical abuse, and hate-filled condemnation by the very authorities who were supposed to protect him. He knows our weaknesses and does not despise us for them. Even his rebukes are meant not to beat us down but to steer us away from spiritual suicide.
His goal is not condemnation but restoration. Let his gentle voice comfort your heart. Let his gentle tone be in your voice when you speak to other sinners.
---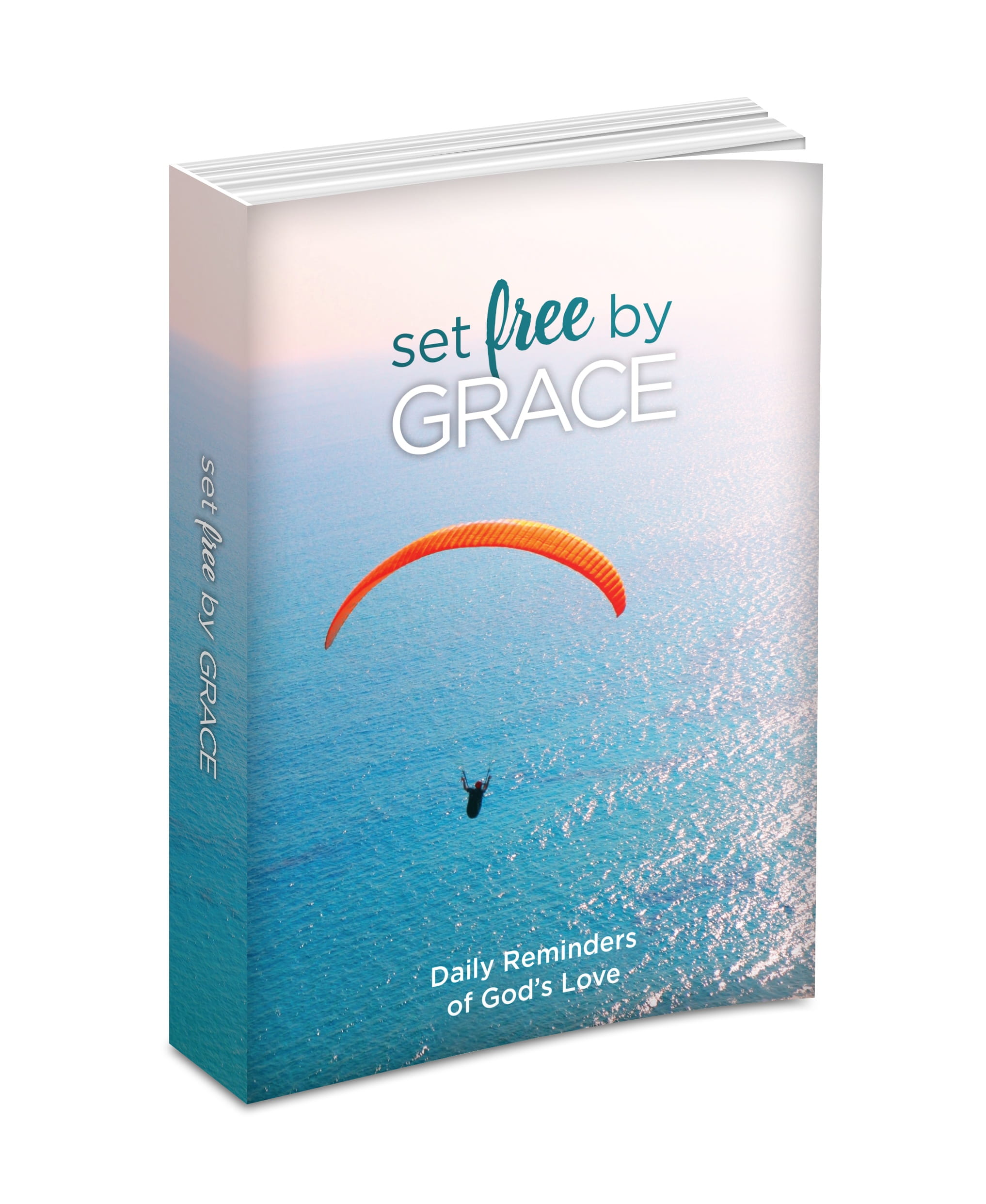 Grow Deeper in God's Love Every Day in 2017!
Set Free by Graceis a collection of devotions that will remind you daily of God's great love for you, help you get your thinking rearranged toward God's agenda, and boost your courage and strength to overcome the daily struggles and temptations that you face.
God promises those who study his Word that they will find greater clarity in understanding life, greater comfort in knowing his love, greater resilience to life's hardships, and greater joy in service. And that's exactly what we pray for you as you dive into this 365-day devotional.
Request your copy when you donate to help reach more lives with the timeless truths of God's Word. Thank you for your generous support!
For more from Time of Grace visit them at TimeofGrace.org or visit their OnePlace.com and LightSource.com pages!