February 10
It's great to be poor
One television series that you will never see is calledLifestyles of the Poor and Obscure. Millions and millions of people are trying to crawl out of poverty and to make something of a name for themselves. Who wants poverty?
Jesus began one of his greatest teaching discourses, the Sermon on the Mount, with a list of attention-arresting, outrageous statements to teach people how God works. These Beatitudes ("Blesseds") reveal how and where God does his gospel activity, where our true wealth lies, and where God's favor rests.
He began,"Blessed are the poor in spirit, for theirs is the kingdom of heaven" (Matthew 5:3). There is nothing especially desirable about economic poverty, but being poor in spirit means recognizing that you are born a moral beggar before God. Born sinful, flawed, broken in mental capacity and willpower, we are in desperate need of a spiritual rescue before the great judgment comes howling down on all evil.
It is only when we recognize our spiritual bankruptcy, when we realize the danger and despair of our own moral performance, when we know the taste of fear and emptiness that the message of Christ's death and resurrection becomes our dearest treasure. No one appreciates the promise of forgiveness and immortality like sinners who know they're dying.
We have a place in the kingdom of heaven!
---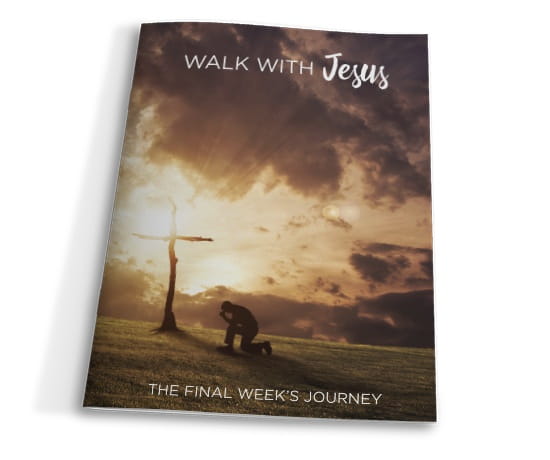 Grow Closer With God During Lent!
Specially written to guide you during the Lenten season, Walk With Jesus: The Final Week's Journey will give you a better understanding of what Jesus experienced during the last week of his life—and help you grow closer with God in the weeks leading up to Easter.
Request your copy of Walk With Jesus when you donate to help share the timeless truths of God's Word with more people!
For more from Time of Grace visit them at TimeofGrace.org or visit their OnePlace.com and LightSource.com pages!