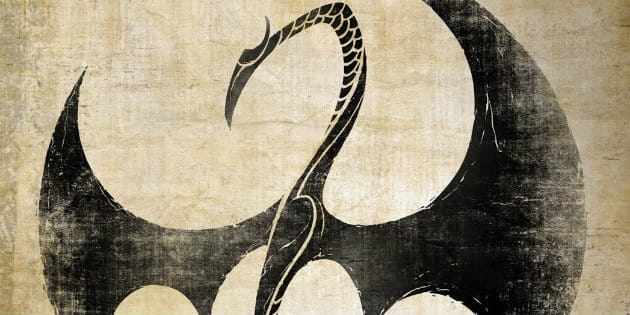 While Marvel's Avengers have been dominating theaters everywhere, a smaller contingent of heroes have been making a name for themselves on Netflix. Starting with Daredevil, and followed shortly by Jessica Jones and Luke Cage, Marvel has almost finished building its team of Defenders. The final member to be revealed, Iron Fist, has a good deal of fan expectations to live up to, but if the latest trailer is any indication, that shouldn't be a problem. According to Entertainment Weekly,
"The new footage flaunts an origin story for Rand (played by former Game of Thronesactor Finn Jones) and features a lot of the footage previously shown to attendees at the Marvel panel from last year's New York Comic Con. Thought to be dead from a plane crash, Danny returns to New York City after 15 years to reclaim his family business, only to find himself a pariah. But he has a more nefarious figure to deal with: The Hand."
"Luckily, his hand can summon the fiery power of the mystical Iron Fist, which affords Danny a 'Hulk Smash!' moment of his own in the trailer."
Iron Fist, which is set to premiere March 17th of this year, will also feature Rosario Dawson as Claire Temple and Jones' fellow Game of Thrones co-star Jessica Henwick as Colleen Wing. The series should also prove an interesting topic for Christian viewers, who are likely to debate the show's Buddhist themes and spirituality.
*Published 2/8/2017