February 16
She's a prize
Dear Lord, I don't thank you enough for my wife. Come to think of it, I don't thank her enough either. She brings many unique strengths and values into our family, things I don't or can't provide. I have learned a lot about people and relationships from her; she has made me a better man.
At the end of the book of Proverbs you describe a fictional woman and all the benefits she brings to her husband and family. Those words can help wives strive for improvement and excellence, but it is even more important that they inspire her beneficiaries (the kids and me) to appreciate her even more. "Her children arise and call her blessed; her husband also, and he praises her" (Proverbs 31:28). I am a poor, miserable sinner and do not deserve anything from you. I am grateful for your gift of a life partner. Help me become a better husband. Help me do what you invite and praise her more.
Bless her today, Lord. Shelter and protect her with your holy angels. Don't let her worries and fears steal her joy. Don't let her caring heart allow constant emotional storms inside her. Help her to be patient with me and to find satisfaction in all she does to build our family and home.
I want to thank you today. And thank her.
---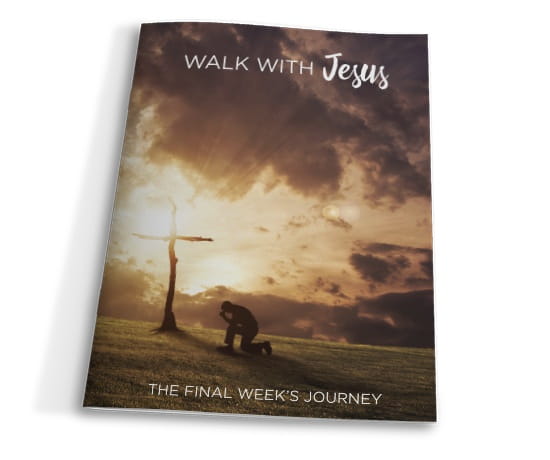 Grow Closer With God During Lent!
Specially written to guide you during the Lenten season, Walk With Jesus: The Final Week's Journey will give you a better understanding of what Jesus experienced during the last week of his life—and help you grow closer with God in the weeks leading up to Easter.
Request your copy of Walk With Jesus when you donate to help share the timeless truths of God's Word with more people!
For more from Time of Grace visit them at TimeofGrace.org or visit their OnePlace.com and LightSource.com pages!