February 24
I'm happy when I'm sad
"Thank you, sir! May I have another?" Only in the demented fraternity world of Animal House do people request more pain. People turn to movies, food, alcohol, and pills to escape and lessen the pain in their lives.
Perhaps, then, it comes as some surprise to hear Jesus attaching rewards to sadness. "Blessed are those who mourn, for they will be comforted" (Matthew 5:4). It's not that he is encouraging us to go after pain and tears and misery. Rather he is giving comfort to those who are suffering now and are fearful that the punishing has only begun. We should not view our troubles now as angry judgments from God, or signs that we aren't really saved. People whose lives right now experience bitter disappointments should not feel cheated. We will not experience heaven on earth.
Instead, we can bask in the promises Jesus makes about the future because as God he is already living there as well as now. The harder our lives are now, the more joyful they will be in heaven. The God who promises to work all things, even hardships, together for our good (Romans 8:28) guarantees that heaven will be worth the wait. He himself knew that his path to glory lay through Calvary's cross, and in the same way, after earth's breakdowns, collapses, and frustrations, we will enjoy an Easter rising of our own. 
---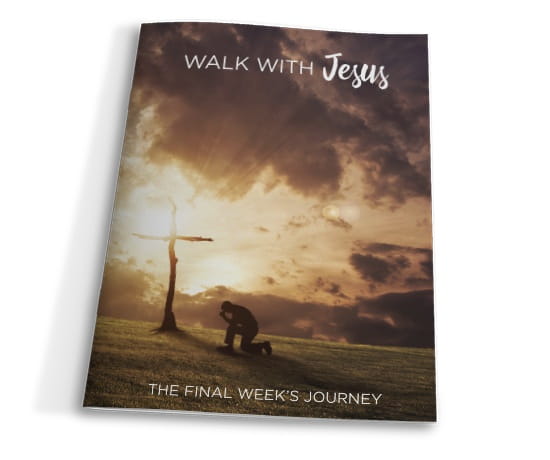 Grow Closer With God During Lent!
Specially written to guide you during the Lenten season, Walk With Jesus: The Final Week's Journey will give you a better understanding of what Jesus experienced during the last week of his life—and help you grow closer with God in the weeks leading up to Easter.
Request your copy of Walk With Jesus when you donate to help share the timeless truths of God's Word with more people!
For more from Time of Grace visit them at TimeofGrace.org or visit their OnePlace.com and LightSource.com pages!