February 25
Remember the Sabbath Day then
God built regular rhythms into the lives of the believers in the Old Covenant, and none were more important than the weekly Sabbath ("sha-BATH" in Hebrew means "rest"). The cycle was built off God's initial creation cycle, in which he called the entire universe into being from Sunday to Friday. He called the first Saturday a day of rest, during which he enjoyed his perfect creation and enjoyed his perfect relationship with the first people, Adam and Eve.
For his minor children, God instituted a weekly legal observance: "Observe the Sabbath, because it is holy to you. Anyone who desecrates it must be put to death; whoever does any work on that day must be cut off from his people. For six days, work is to be done, but the seventh day is a Sabbath of rest" (Exodus 31:14,15).
There are lesser reasons for this law, which is the Third Commandment: God here sanctions the concept of downtime, recharging the body. Work is good, but God doesn't expect it seven days a week. It is good also to have some family time.
The greatest reason, however, was to give emphasis to the Israelites' greatest treasure, and that was their relationship with God. The key to their Saturday Sabbaths was not in not working, but in setting aside time for worship and praise, learning from the Word, and enjoying their place in God's family and favor.
---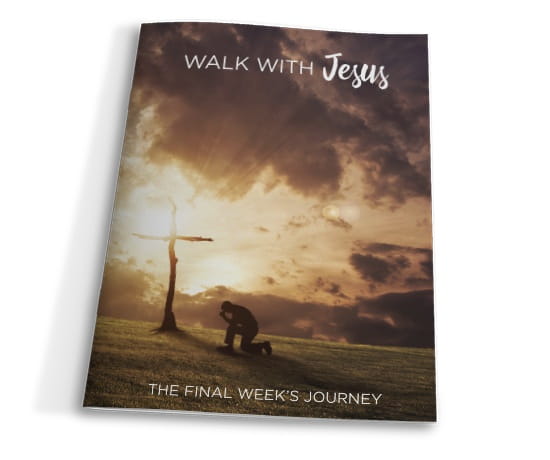 Grow Closer With God During Lent!
Specially written to guide you during the Lenten season, Walk With Jesus: The Final Week's Journey will give you a better understanding of what Jesus experienced during the last week of his life—and help you grow closer with God in the weeks leading up to Easter.
Request your copy of Walk With Jesus when you donate to help share the timeless truths of God's Word with more people!
For more from Time of Grace visit them at TimeofGrace.org or visit their OnePlace.com and LightSource.com pages!