February 28
Does anyone really love me?
How many movies have been made about lonely people looking for love? How many songs have been written about lonely people looking for a little affection? There is an ache inside each of us for love, in some ways a bottomless pit. We are hungry for acceptance. We are dying to be felt valuable by someone else. We all need to matter to somebody.
We need a safe place where we can lick our wounds and be liked anyway. We need a safe place where we can let our guard down and not be taken advantage of. We need to know that there is somebody who will always have our back. We need encouragement when we're down.
Has a cry like this ever arisen from your heart? "You know how I am scorned, disgraced and shamed; all my enemies are before you. Scorn has broken my heart and has left me helpless; I looked for sympathy, but there was none, for comforters, but I found none" (Psalm 69:19,20).
In love God allows us to be hurt like that. One of his reasons is to help us build our emotional self-confidence first on him and not on ourselves or anybody else. The first step in finding the love we crave is believing his blood-stained love letter to us.
---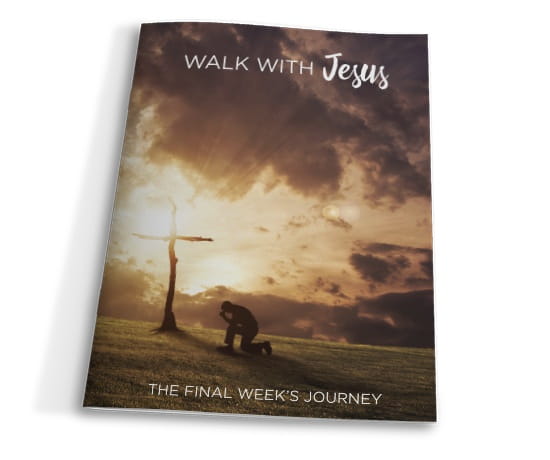 Grow Closer With God During Lent!
Specially written to guide you during the Lenten season, Walk With Jesus: The Final Week's Journey will give you a better understanding of what Jesus experienced during the last week of his life—and help you grow closer with God in the weeks leading up to Easter.
Request your copy of Walk With Jesus when you donate to help share the timeless truths of God's Word with more people!
For more from Time of Grace visit them at TimeofGrace.org or visit their OnePlace.com and LightSource.com pages!