April 3
A to Z
Normally I don't like people to tell me how a movie turns out. I may want to see it and don't want the plot given away. I appreciate it when magazine movie reviews announce "spoiler alert" early on; if I have even a half interest in seeing the movie, I will skip the review.
I'll tell you, though, that in one major aspect of my life I don't mind at all hearing the outcome in advance. Jesus our Savior was present at creation, will live into a grand eternal future, and has seen everything in between. He is the Be-All and End-All, the Alpha to Omega, the A to Z—not only in the Greek alphabet but every alphabet.
Anytime he wants to he can tell me about my wonderful personal future: "I am the Alpha and the Omega, the First and the Last, the Beginning and the End" (Revelation 22:13). Unlike all the crystal ball gazers and fakers and psychics here on earth, he can describe what lies ahead for the believers because he's already been there. My life has had enough disappointment and bitterness, enough frustration and unfulfilled longing, that I don't mind one bit if he risks a spoiler alert and tells me about the new world he's going to create.
He likes it. We're going to like it too.
---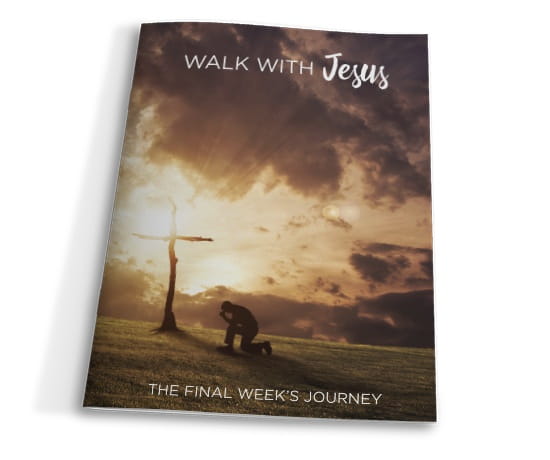 Grow Closer With God During Lent!
Specially written to guide you during the Lenten season, Walk With Jesus: The Final Week's Journey will give you a better understanding of what Jesus experienced during the last week of his life—and help you grow closer with God in the weeks leading up to Easter.
Request your copy of Walk With Jesus when you donate to help share the timeless truths of God's Word with more people!
For more from Time of Grace visit them at TimeofGrace.org or visit their OnePlace.com and LightSource.com pages!