May 31
We're exhausted
Have you ever noticed that when God is about to do something extraordinary, he first lets the believers exhaust themselves trying to do it on their own? He made Abraham and Sarah wait until he was 99 and she 89 before she conceived the child promised a quarter century earlier.
And when Jesus was going to use a mammoth fish catch as the platform for re-calling his disciples, he first let them exhaust themselves in the boat all night. Their results: nada. "'I'm going out to fish,' Simon Peter told them, and they said, 'We'll go with you.' So they went out and got into the boat, but that night they caught nothing. Early in the morning, Jesus stood on the shore, but the disciples did not realize that it was Jesus. He called out to them, 'Friends, haven't you any fish?' 'No,' they answered" (John 21:3-5).
Jesus told them to try the right side of the boat (like that would make a difference), but they followed his instructions and immediately hit on a load of fish so great they couldn't haul it into the boat. That was the God who called them into full-time service; that was the God who promoted them to the rank of apostle; that was the God who commissioned them to go to the ends of the earth with the Good News.
---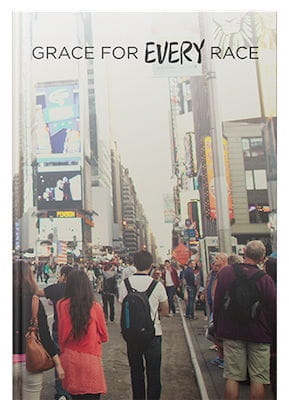 Build a stronger global community of faith!
We want to encourage and equip you to be a force for unity among the global church by sending you a copy of Pastor Jeske's new book, Grace for Every Race.
You'll learn what the Bible says believers in Christ can do to overcome racial divides and build an even stronger community of faith. And you'll get practical advice to help you see more clearly, think more clearly, and listen better as you interact with people of other cultures.
Grace for Every Race is our thank-you for your donation to help take the timeless truths of God's Word to more people. So please request your copy when you give today. We're grateful for you support!
For more from Time of Grace visit them at TimeofGrace.org.