June 5
Noah believed and obeyed
Noah wasn't the first or the only believer to whom God gave difficult instructions. But he surely had the biggest task—the construction of a gigantic floating barge, big enough for all the animals that God was going to send him. Not only did he have no heavy construction machinery or electricity, but he wasn't a pharaoh and couldn't command an army of thousands of construction slaves. He and presumably his boys were the work crew, plugging away at their gigantic task month after month.
Not only did they have to overcome formidable engineering problems, but they also had to bear the brunt of community mockery. The construction site was probably nowhere near a major body of water. Noah didn't need to build the ark in a shipyard because the huge craft wouldn't need to be launched. Noah also had to face down his own fears and keep his family focused on God's words. He persevered: "Noah did everything just as God commanded him" (Genesis 6:22).
His barge was watertight—all people and animals survived their 12-month-plus ordeal. He had witnessed the greatest unleashing of the fury of God ever to come upon humankind. He also experienced the mercy and promises of God like no other.
Every time you see a rainbow, I hope you think of a God who means business and the grateful man who believed and obeyed him.
---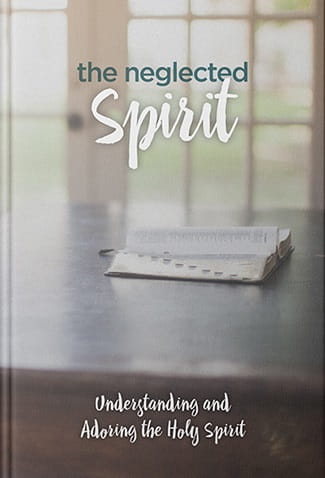 Start experiencing more of the Holy Spirit's power!
Scripture is clear that the Holy Spirit is coequal with God the Father and God the Son. But all too often, Christians fail to give him an equal place in their lives.
We want to help you make the Holy Spirit a daily part of your life—so you can experience more of his awesome, life-giving power—by sending you Pastor Mike Novotny's book, The Neglected Spirit: Understanding and Adoring the Holy Spirit.
The Neglected Spirit is our thank-you for your faithful support to share the timeless truths of God's Word with more people. So request yours when you give. Thank you!
For more from Time of Grace visit them at TimeofGrace.org.