Sometimes a small thing you do can mean everything in another person's life. —Unknown
As long as it's encouraged in the context of grace, it's hard to overdo the topic of giving. If the message of giving gets mixed up with legalism rather than love, it's going to feel toxic pretty fast. Feeling guilty or trying to do anything to make yourself more acceptable to God is a sure indicator that your motives have been polluted.
Giving in grace, however, is a freeing blessing, and part of God's bigger picture of life in Christ:
"Do not judge, and you will not be judged. Do not condemn, and you will not be condemned. Forgive, and you will be forgiven. Give, and it will be given to you. A good measure, pressed down, shaken together and running over, will be poured into your lap. For with the measure you use, it will be measured to you." —Luke 6:37-38
When judgment and condemnation are removed from the equation, giving is really fun. Let's say you've figured out a way to decrease your debt through a refinancing or something. You've just freed up $120 a month. What can you do with that money?
For one thing, you could up your latte intake. For $120 a month, you could get one more drink a day at $4.00 and bask in the Starbucks experience for several glorious hours. Or, you could take $38 of that $120 and you could sponsor a Compassion International Child. To stay on budget you might have to cut out Starbucks on the weekends, but hey, you get the blessing of providing food and shelter and education and the Gospel to a needy child – something that totally transforms the little guy's life now and perhaps in eternity. In doing so, you find all the blessings of giving are unleashed. The heart blessing, the sibling blessing, and the missional blessing are all happening, too.
So, surrender yourself fully to Jesus, and ask, "What do you want me to do? What do you want me to give? How do you want to live through me today?" And then, follow through in the power of the Spirit.
Holy Spirit, would You build into my heart the habit of gracious giving? Free me daily from twisted motives. Renew my mind daily so that I can see the opportunities You put before me to be blessed and be a blessing by giving. Amen.
Listen to Pete, Jill & Stuart Briscoe on the Telling the Truth broadcast at OnePlace.com
SPECIAL OFFER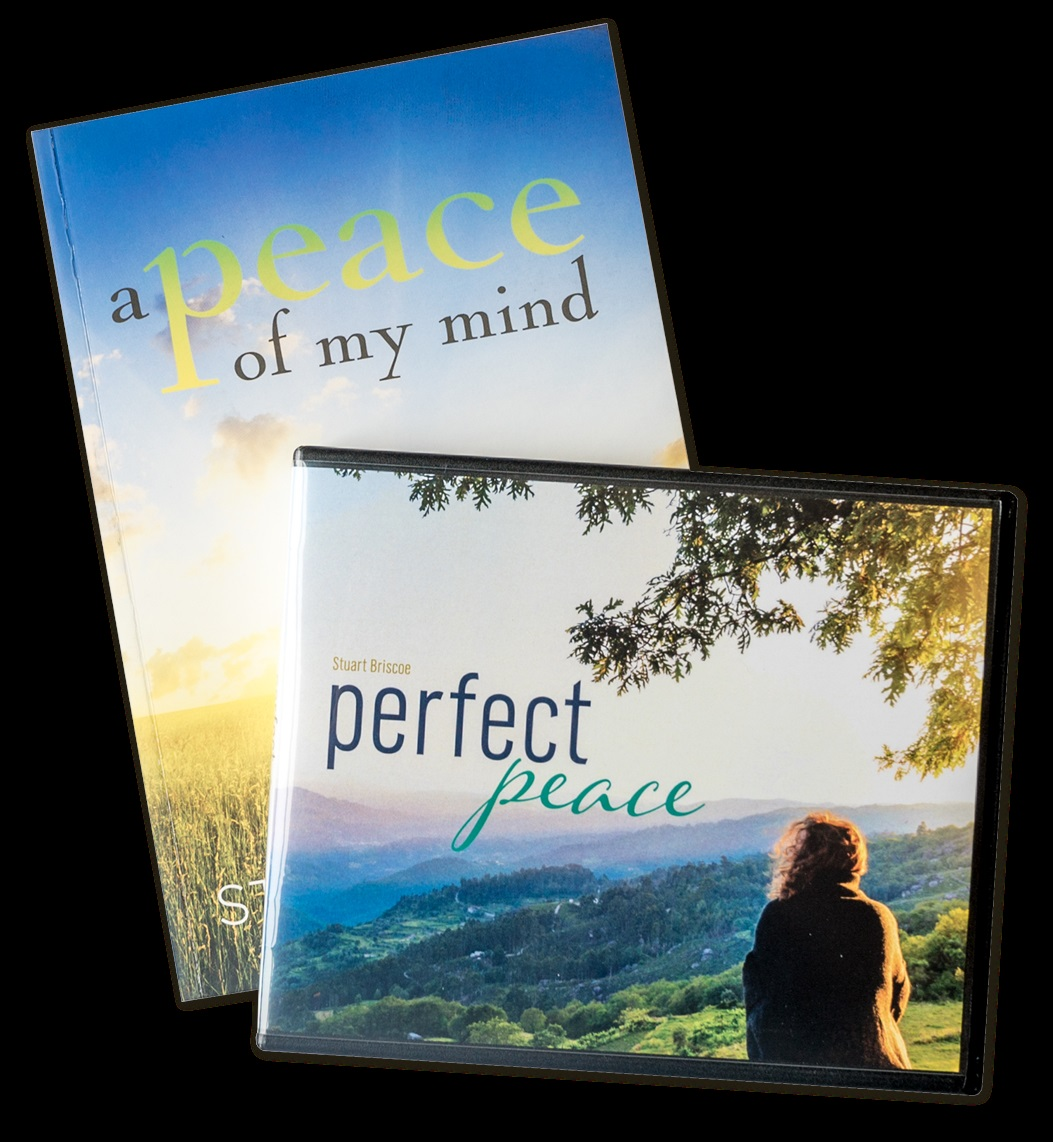 Experience unshakable peace no matter what you face!
We want to help you experience God's perfect peace in every season, by sending you Stuart Briscoe's book, A Peace of My Mind, and his 2-message teaching, Perfect Peace. They're our way to thank you for your gift today – doubled by a Matching Grant – to help Telling the Truth reach a critical $600,000 financial year-end goal by June 30.