June 23
I can't seem to control my tongue
Why do I do it? Lord, I am so sorry for what I said. If only I could put those words back behind my teeth and swallow them back down. But they're out. Why is my tongue so loose? Why do lies come out when I know I should tell the truth? Why does gossip come out so easily when I know I should be building other people up? Why do I sound bitter so often when I know I have been richly blessed by you? Why has my anger hurt so many people, especially my family?
I need help! "Set a guard over my mouth, O Lord; keep watch over the door of my lips. Let not my heart be drawn to what is evil, to take part in wicked deeds" (Psalm 141:3,4). I know that it's not literally my tongue that's at fault. My tongue is only a wet muscle operated by my brain. It's my mind and feelings and thoughts that need work.
Help me think twice before speaking once. Help me praise twice before criticizing. Help me tell the truth always and trust that you will bless me even if the truth makes me look bad. Help me be mindful at all times that I am your beloved and gifted child, representing you in all I do. May my words, all of them, honor you.
---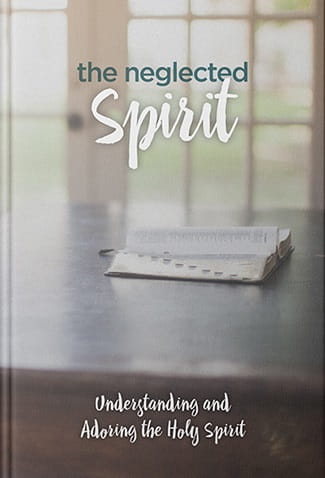 Start experiencing more of the Holy Spirit's power!
Scripture is clear that the Holy Spirit is coequal with God the Father and God the Son. But all too often, Christians fail to give him an equal place in their lives.
We want to help you make the Holy Spirit a daily part of your life—so you can experience more of his awesome, life-giving power—by sending you Pastor Mike Novotny's book, The Neglected Spirit: Understanding and Adoring the Holy Spirit.
The Neglected Spirit is our thank-you for your faithful support to share the timeless truths of God's Word with more people. So request yours when you give. Thank you!
For more from Time of Grace visit them at TimeofGrace.org.