August 3
Make peace
Here's a riddle for you: why are newspapers and playground bullies similar? Answer: because they both love a fight. Television and print editors gravitate to covering violence ("if it bleeds, it leads"). Voyeuristic spectators get a thrill out of others in combat: "Fight! Fight!"
Anyone can start a fight. Anyone can continue a fight long after it should have been over. It is a trademark of Jesus' followers to make peace. "Better a dry crust with peace and quiet than a house full of feasting with strife" (Proverbs 17:1).
Our hero is the Prince of peace, who turned God's withering judgment upon himself so that he could turn God's forgiveness and mercy upon us. Are you willing to trust God that there is far greater satisfaction in ending a quarrel than in starting or continuing one?
Are there two people in conflict in your life whom you could bring together today?
---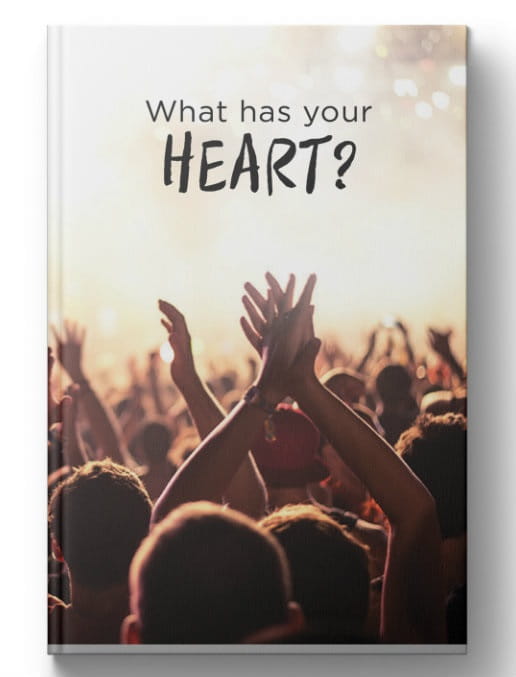 Clear the clutter in your life and realign your heart toward Jesus!
Whatever has your attention has your heart. And in the busyness of today's world, it's easy to focus so much on the day to day that we forget who really matters: Jesus.
We want to help you clear the clutter in your life—so you can focus on what truly matters—by sending you a captivating new book by Pastor James Hein called What Has Your Heart?
What Has Your Heart? is our thank-you for your donation by August 31 to help reach a $105,000 goal to enable Time of Grace to make much-needed upgrades in our video production—and engage more viewers via TV, social media, Roku, YouTube, and Your Time of Grace just to name a few!
Request your copy when you give today—and start taking new steps in realigning your heart toward Jesus!
For more from Time of Grace visit them at TimeofGrace.org.