August 8
Sometimes anchors are good
Ever been called a "boat anchor," i.e., a dead weight that's holding back someone else's dreams? There's always somebody in every organization who is a buzzkill, a complainer and foot-dragger, forever draining energy from the group. In that sense anchor means "nuisance," a hindrance to progress. Anchors in and of themselves are basically good though. They keep your fishing boat from drifting into the weeds, and they keep seagoing vessels away from sandbars and dangerous reefs when they need to maintain their offshore position as they load and unload when a deep-draft dock is not available. 
A ship's anchor is a familiar Christian symbol that you will see in paint, mosaic, or stained glass in churches. It is a reminder that one of God's chosen writers used that metaphor to show how secure we can be when our hopes of forgiveness, acceptance, and eternal life are guaranteed by God himself. "We have this hope as an anchor for the soul, firm and secure" (Hebrews 6:19).
Our lives are sometimes blown about by terrible winds—financial losses, illnesses, family breakups, quarrels, spiritual breakdowns, job layoffs, and worse. But God's words, backed up by his solemn oath, guarantee that we are loved and forgiven now, acquitted in heaven's court, and heirs of a joyful eternity. You are not strong enough to be the anchor of your life. God's Word is.
---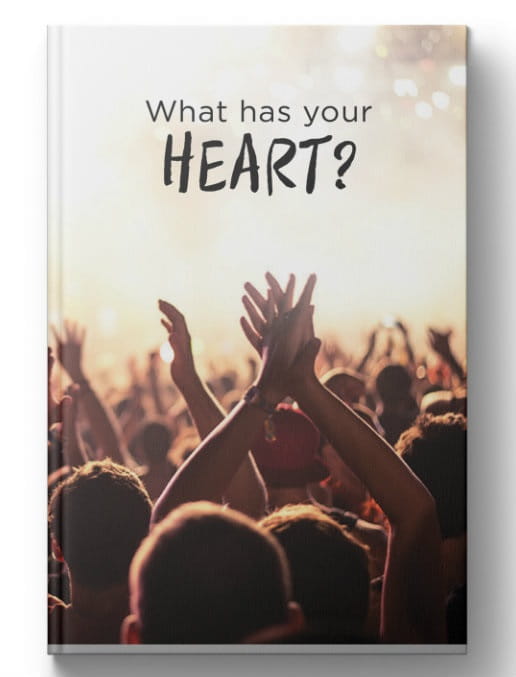 Clear the clutter in your life and realign your heart toward Jesus!
Whatever has your attention has your heart. And in the busyness of today's world, it's easy to focus so much on the day to day that we forget who really matters: Jesus.
We want to help you clear the clutter in your life—so you can focus on what truly matters—by sending you a captivating new book by Pastor James Hein called What Has Your Heart?
What Has Your Heart? is our thank-you for your donation by August 31 to help reach a $105,000 goal to enable Time of Grace to make much-needed upgrades in our video production—and engage more viewers via TV, social media, Roku, YouTube, and Your Time of Grace just to name a few!
Request your copy when you give today—and start taking new steps in realigning your heart toward Jesus!
For more from Time of Grace visit them at TimeofGrace.org.