September 2
Back to school
A second-grade girl stayed after school because she adored her teacher. She helped tidy up the room and did little tasks to prolong the time together. One day the teacher was busily writing on some papers and the girl asked her what she was doing. "Oh, filling out forms for my job," the teacher replied. "Where do you work?" the little girl asked.
It is the lot of teachers to be taken for granted.
This is a great time of year to pause and reflect on the wonderful people that will be caring for the kids in your life—your own children, grandchildren, nieces, nephews, and dear friends. It would be a great time to pray for them and thank God for them.
Thank God especially for the teachers who assist you in the task of passing on our faith. They are God's gifts to you and to his lambs. "It was [God]who gave some to be . . . pastors and teachers, to prepare God's people for works of service, so that the body of Christ may be built up until we all reach unity in the faith and in the knowledge of the Son of God and become mature, attaining to the whole measure of the fullness of Christ" (Ephesians4:11-13).
A small army of Christian teachers made me who I am today. Next to your parents, who were the teachers that most shaped your character and personal philosophy?
---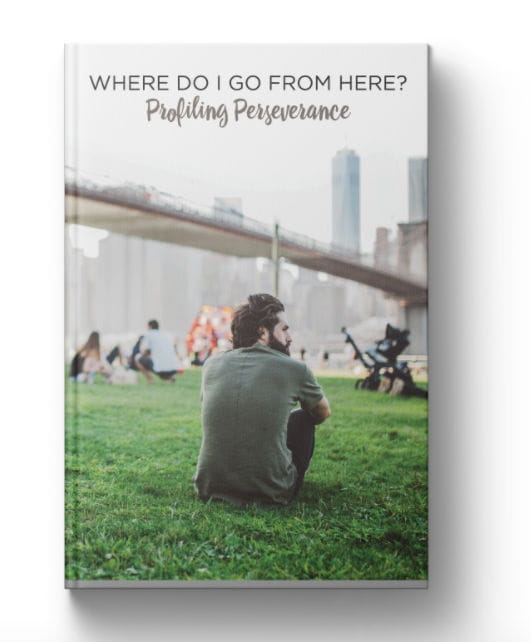 Find the hope you need to start moving forward again!
Every single one of us can relate to times in life when we need hope to persevere. And in our brand-new book, Where Do I Go From Here? you'll discover how the Bible says you can navigate and move forward from the trials you face in life.
Where Do I Go From Here?is a candid and empowering book that profiles the power of perseverance through the lens of Scripture. And as you read it, you'll be reminded of the truth that regardless of your circumstance, you have a way out. Because in Jesus, you have a hope and a future!
We'll send you Where Do I Go From Here? to thank you for your gift today to help reach more people with the timeless truths of God's Word. Just request yours when you give.
Thank you for your generous support! Request your copy!
For more from Time of Grace visit them at TimeofGrace.org.