September 8
The hardest workers oughtta get more
One of the hardest tasks in running any business is determining salaries and benefits. Human resource committees and officials do a lot of research to figure out what the market is paying. Larger firms hire expensive consultants to help them get their compensation and benefit packages just right.
Generally, seniority with the company gets rewarded, right? Not in God's heavenly HR scheme. Read Jesus' parable of the workers in the vineyard. "'These men who were hired last worked only one hour,' they said, 'and you have made them equal to us who have borne the burden of the work and the heat of the day'" (Matthew 20:12).
Have you been a Christian for a long time? Do you feel any twinges of resentment that people in your past who were party animals and hell-raisers might come to the Christian faith late in life and be accepted to the same heaven where you are planning your everlasting retirement?
Might it help to remember that you have no right to set even your sinful big toe into God's holy presence? Your forgiveness, gifts, accomplishments, and immortality are all gifts of his grace, not rewards for your achievement. We must never take for granted the mercy shown us to the point where we resent that mercy being shown to someone else. Rejoice with the angels over even one bad boy who repents.
---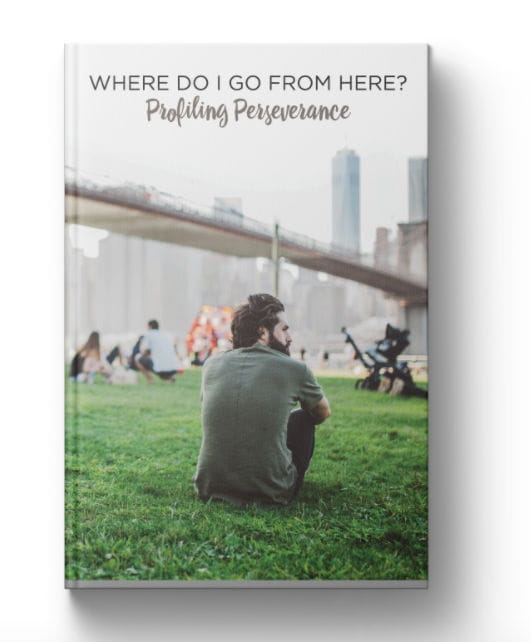 Find the hope you need to start moving forward again!
Every single one of us can relate to times in life when we need hope to persevere. And in our brand-new book, Where Do I Go From Here? you'll discover how the Bible says you can navigate and move forward from the trials you face in life.
Where Do I Go From Here?is a candid and empowering book that profiles the power of perseverance through the lens of Scripture. And as you read it, you'll be reminded of the truth that regardless of your circumstance, you have a way out. Because in Jesus, you have a hope and a future!
We'll send you Where Do I Go From Here? to thank you for your gift today to help reach more people with the timeless truths of God's Word. Just request yours when you give.
Thank you for your generous support! Request your copy!
For more from Time of Grace visit them at TimeofGrace.org.