Crooked or straight
A meaningful Christmas experience will not come to you. You must go to it.
If you do nothing, all you will notice is that most stores are closed on December 25 and there isn't much traffic. If you are interested in an encounter with the Savior of all mankind, listen to the public relations agent that God himself commissioned during the first Advent time of preparation: "Prepare the way for the Lord, make straight paths for him," John the Baptist said (Luke 3:4). What on earth does that mean?
It means using the precious days before the celebration of the birth to straighten out crooked thinking in our minds, to fill in the ditches of despair and fear, and to level the obstructing hills of pride. It means recognizing that what drove God's Son to come to earth as a human being was the wretched and damnable evil that lurks in every human heart. It means humbling yourself before a love so great that it agreed to be born in a barn.
Has your house preparation begun? Have some fun with all you do. Spend within your means; take on what you can handle joyfully. Shop, decorate, wrap, bake, give with a smile.
Has your heart preparation begun? Will Jesus Christ feel like the most important treasure there?
---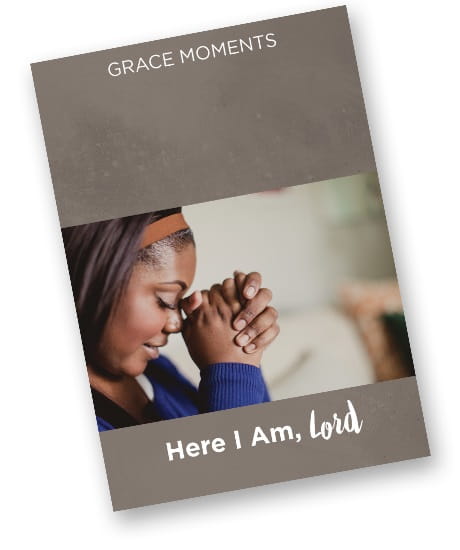 Challenge Grant makes your gift worth TWICE as much!
Generous donors have stepped forward with a $350,000 grant—and they're challenging friends like you to meet it in full!
That means your gift will be worth TWICE as much to help share the timeless truths of God's Word through television and digital outreach.
When you give, we'll say thanks by sending you our 30-day devotional book Here I Am, Lord to help you build a closer connection with God.
For more from Time of Grace visit them at TimeofGrace.org.