The Lord is our light
Some communities have been sued into getting rid of their public Christmas trees and crèches, but other places allow them as long as Jewish menorahs can be displayed as well. Perhaps a few cynics simply assume that Hanukkah provides Jewish kids a chance to get presents like their non-Jewish friends, but the annual December festival has its origin in an important historical event.

From 586–167 b.c. the Jews were not a truly independent nation. They were a vassal state for centuries to the Babylonians, Persians, Egyptians, and then to the Syrians. As a gesture of imperial contempt, the Syrian king dedicated the temple in Jerusalem to the worship of Zeus and sacrificed a pig on the great altar. The Jews revolted successfully, gained their independence for a century, and rededicated the temple to the God of Israel. The multibranched oil lamp (menorah) is used as a Hanukkah symbol to commemorate a legendary story that the temple lamp burned miraculously without oil those first eight days.

Jesus himself observed the feast.  "Then came the Feast of Dedication at Jerusalem. It was winter, and Jesus was in the temple area walking in Solomon's Colonnade. The Jews gathered around him, saying, 'How long will you keep us in suspense? If you are the Christ, tell us plainly'" (John 10:22-24).
In the Advent season, Christians light candles to mark the weeks of waiting for the One we believe is the Christ, the Messiah long promised, the Savior of the world.
 
---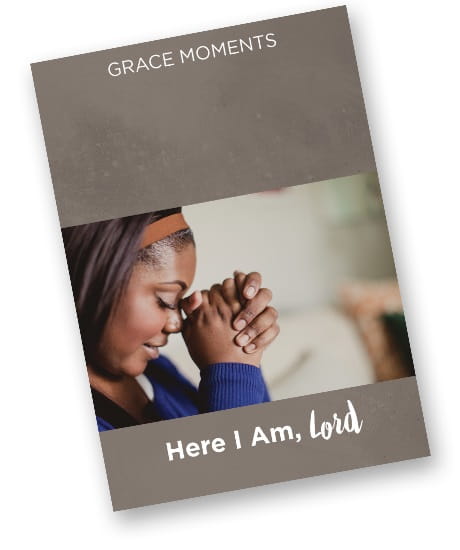 Challenge Grant makes your gift worth TWICE as much!
Generous donors have stepped forward with a $350,000 grant—and they're challenging friends like you to meet it in full!
That means your gift will be worth TWICE as much to help share the timeless truths of God's Word through television and digital outreach.
When you give, we'll say thanks by sending you our 30-day devotional book Here I Am, Lord to help you build a closer connection with God.
For more from Time of Grace visit them at TimeofGrace.org.