Look for the devil's mask
Linda Buxa
I know a man who served as a missionary in Brazil. As he walked along the streets, he saw the food and candles that were left out as an offering to spirits, which is part of the Umbanda religion. This religion combines African traditions, Catholicism, spiritism, and indigenous beliefs.

Having watched the religion in action, the missionary commented, "The devil takes off his mask in Brazil."

For the most part, in the U.S. the devil wears a mask. He disguises the ways he uses to take our attention off God. Our idolatry takes slightly more socially acceptable forms: sports, entertainment, work, busyness, comfort. We don't think about evil because we don't often see its face.

God wants us to take our blinders off, to remember "our struggle is not against flesh and blood, but against the rulers, against the authorities, against the powers of this dark world and against the spiritual forces of evil in the heavenly realms" (Ephesians 6:12).

Just because we may not see him outright, we can still see Satan's marks. The father of lies wears his mask as he ruins families, makes people feel alone, stirs up arguments, gets us comfortable, and distracts us from loving the people who don't know God.
It's not hopeless though.

Jesus "disarmed the powers and authorities, he made a public spectacle of them, triumphing over them by the cross" (Colossians 2:15).
The battle is still going, and it's time to get back in.
---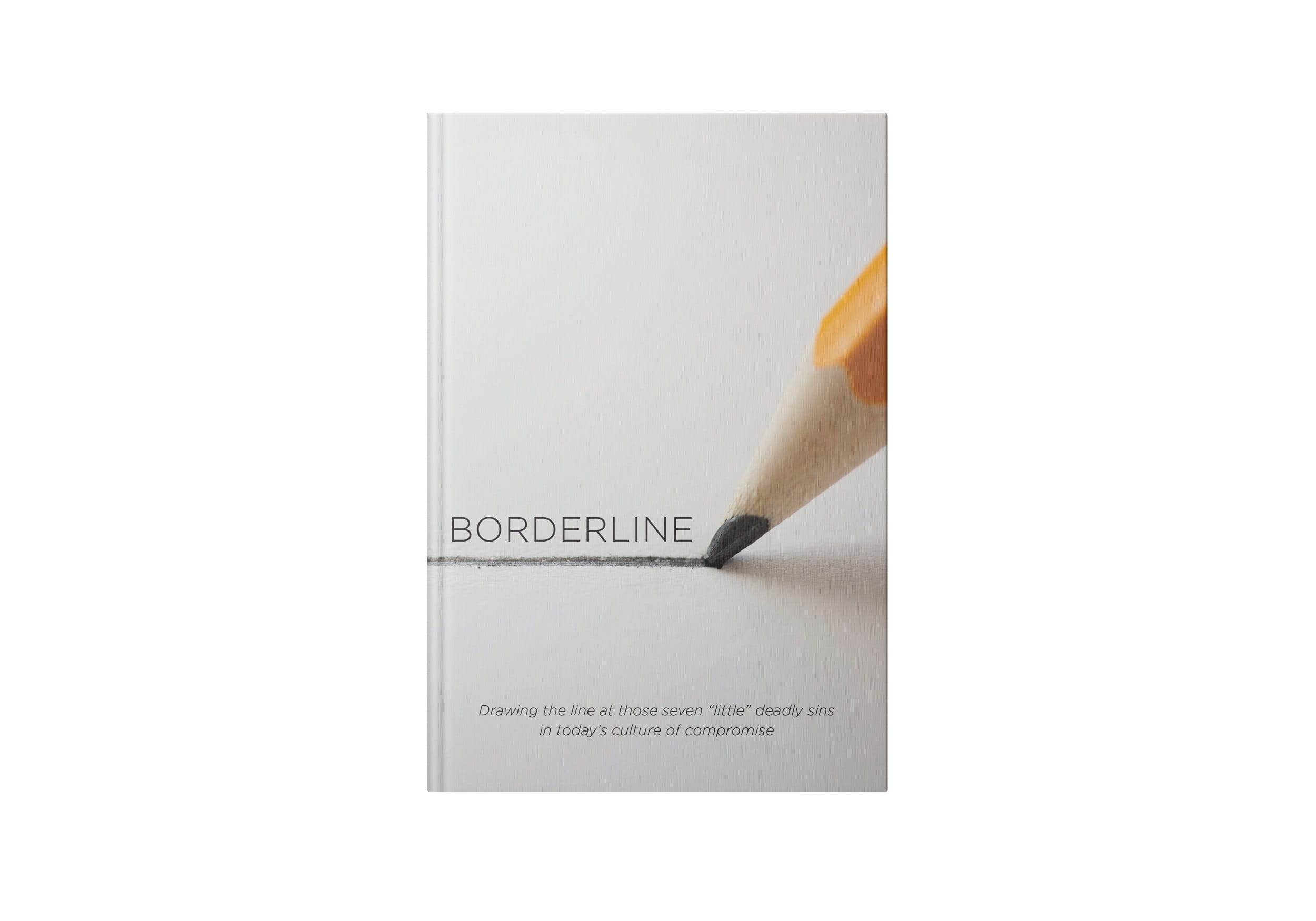 Draw the line at those "little" deadly sins!
Borderline is a warmly conversational, yet thought-provoking new book that will inspire you and perhaps even reset your views on the borderline issues. And it'll remind you all over again of the power of God's unconditional love and grace to help guide you through.
For more from Time of Grace visit them at TimeofGrace.org.