January 1
Jesus' resolution
Linda Buxa
As far as resolutions go, I think Jesus had the strangest one. "As the time approached for him to be taken up to heaven, Jesus resolutely set out for Jerusalem" (Luke 9:51).
Now, I'm guessing your resolutions are all about how you are going to decrease your suffering and improve your life. Because January 1 is a clean slate, you woke up excited and hopeful that this year—finally!—you would get things under control.
From the moment Adam and Eve sinned, God knew his relationship with you was broken—and your life would be eternally out of control. There is no way you could exercise enough, be sorry enough, organize enough, or earn your own salvation enough to change your hopeless situation. So he gave Jesus the job. As he lived on earth, Jesus resolved that—even though he started his task seemingly weak in a manger—he would finish strong to the cross.
Our resolutions fizzle out because we allow ourselves to be distracted. Jesus stayed focused, resolving to increase his personal suffering so he could improve your life. The moment he said, "It is finished," he became the only one ever to keep a resolution perfectly. And in that moment, your life came back under control, because you were put back on God's side.
Now, not only is every year a clean slate; every morning is too. "Because of the LORD's great love we are not consumed, for his compassions never fail. They are new every morning; great is your faithfulness" (Lamentations 3:22,23).
Happy New Year!
---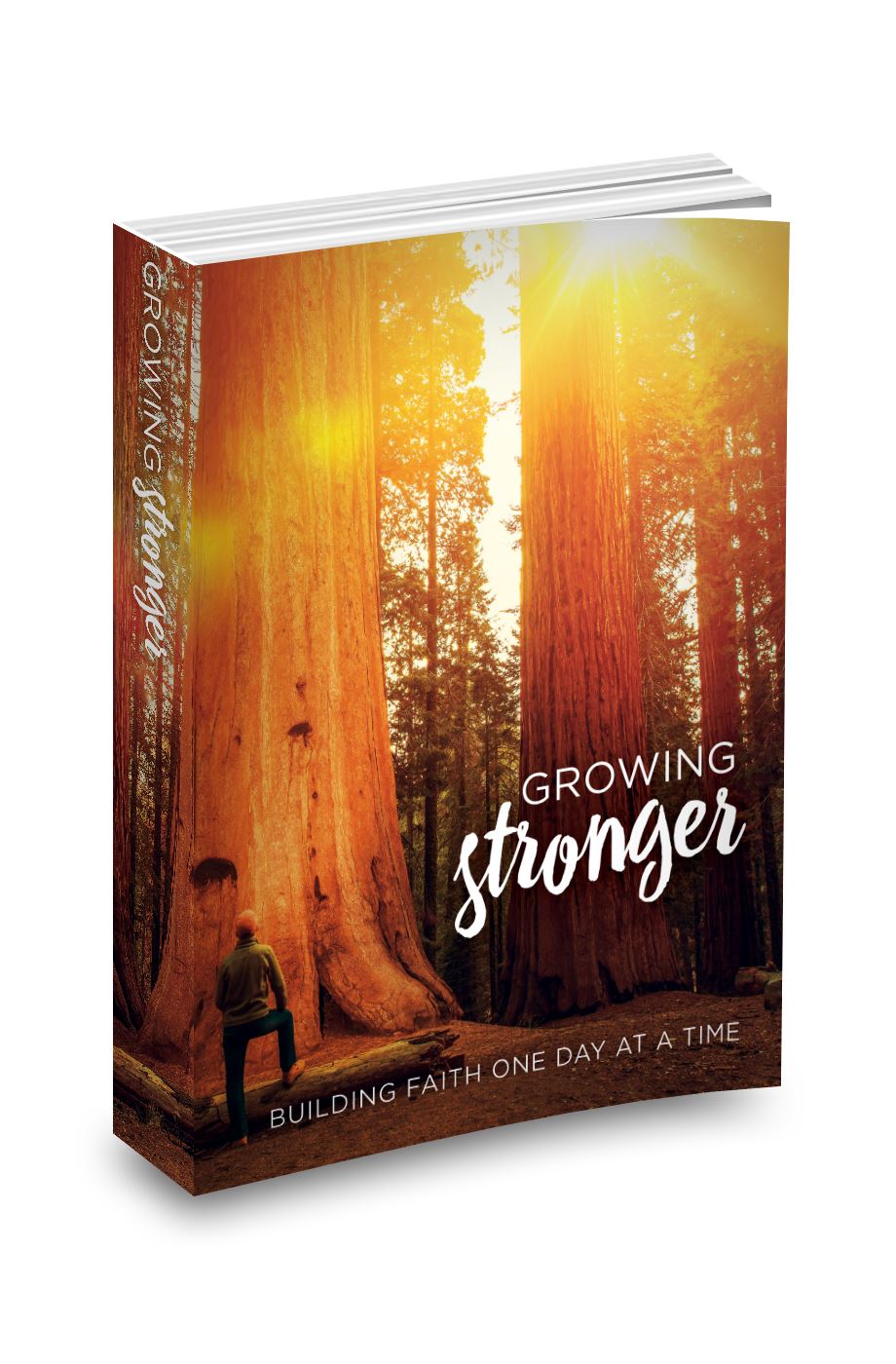 Grow spiritually stronger by building your faith one day at a time
Your spiritual growth doesn't happen all at once. It happens over time as you study God's Word. That's why we'd love to send you this 365-day devotional called Growing Stronger as thanks for your support today.
For more from Time of Grace visit them at TimeofGrace.org.