January 29
Spur one another on
Jason Nelson
A regular reader of these devotion books asked me who my literary influences are. I was flattered anyone thought I had literary influences. Without giving it much thought, I rattled off in no particular order C.S. Lewis, the apostle John, Erma Bombeck, and Garrison Keillor. And then I smirked, "And if I can turn a phrase it's because I spent most of my life listening to country music. "She loves the singer; she just couldn't live the song."
The hope we profess has also rubbed off on us from others. And through us that hope will rub off on someone else. That's why we get together and work together as Christians. So,"Let us consider how we may spur one another on toward love and good deeds" (Hebrews 10:24).May the circle of positive influences be unbroken.
When I hear Pastor Jeske share one of his excellent messages, I want to try to write something really decent to follow his good example. When I read the meaningful devotions of my writing buddies, I want to make sure I don't drop the ball. I need to see it to try it myself. The excellence modeled by others in the Christian community is the gentle kick in the flank that keeps me moving in the right direction. Their best effort spurs me on. And then if one of you dear readers expresses appreciation, that just makes me want to try even harder.
---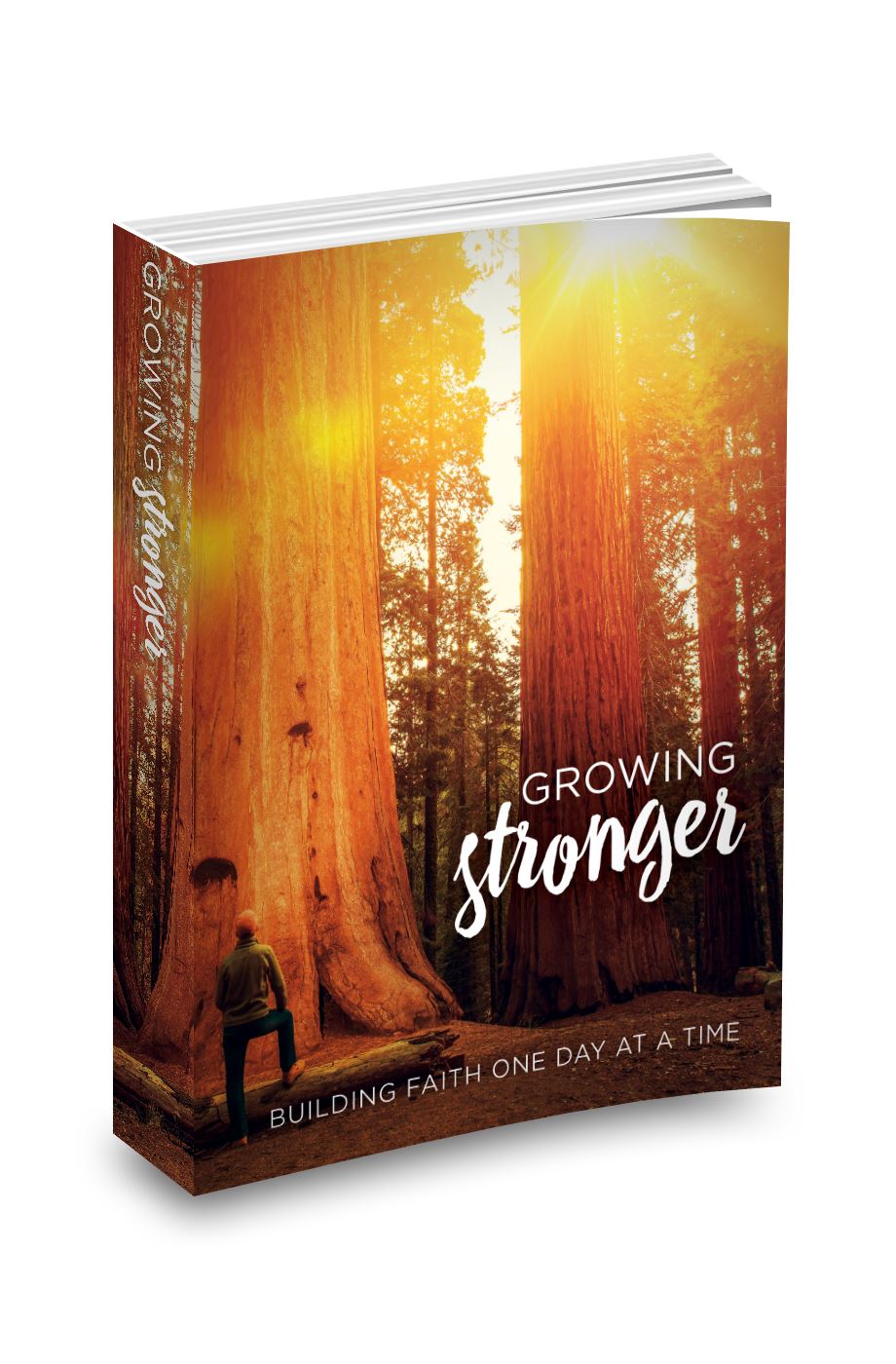 Grow spiritually stronger by building your faith one day at a time
Your spiritual growth doesn't happen all at once. It happens over time as you study God's Word. That's why we'd love to send you this 365-day devotional called Growing Stronger as thanks for your support today.
For more from Time of Grace visit them at TimeofGrace.org.