April 22
The earth is God's
Pastor Daron Lindemann
Some say that the first Earth Day, celebrated on April 22, 1970, marked the beginning of the modern environmental movement. A movement eager to say, "The earth is god!" As creatures of the earth who trust our Creator, however, we believe differently.
God miraculously created the earth out of nothing. He can do that because he is God and the earth is not. The earth serves him. The earth is not our mother, but dependent on her Creator like we are—more like a daughter. Without his constant care she would crumble.
Sadly, the earth is still wasting away, and not just because of poor choices by her inhabitants. No matter how much we recycle, we live on an infected planet cursed by God after humanity's sin.
Our Savior God, however, is fighting off the earth's curse and holding it together for a purpose. "For the creation was subjected to frustration, not by its own choice, but by the will of the one who subjected it, in hope that the creation itself will be liberated from its bondage to decay and brought into the freedom and glory of the children of God" (Romans 8:20,21).
The earth trembled when she held her Creator on a tree she grew, and she drank up his blood in the parched dust below the cross. And she will tremble again when she heaves our bodies from their graves on the Last Day before we are delivered forever to heaven and she is destroyed. Having served her Master well.
---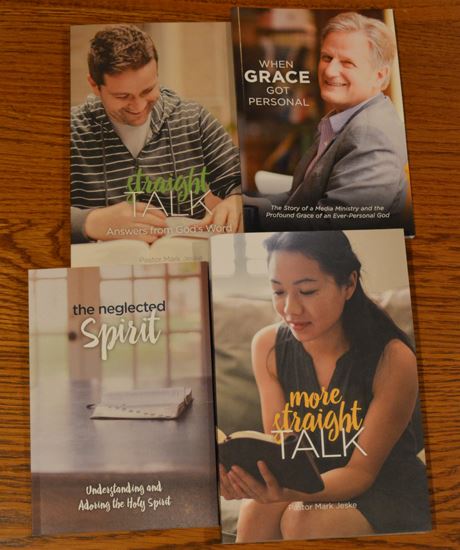 See how the power of God's grace works through you!
What a great gift God's grace is! Check out these inspiring resources to see what that grace means for you and those around you.
For more from Time of Grace visit them at TimeofGrace.org.