July 4
Dual vision
Linda Buxa
I'm not quite ready for bifocals, so my eyes have separate purposes. My left eye has a fairly minimal prescription, which makes it my "close" eye for reading and computer work. My right eye has a stronger prescription, making it my "far away" eye for driving and watching my kids' activities. Because I am fearfully and wonderfully made, my eyes work together, but my brain knows which eye needs to take over in which setting. Amazing!
Because you are fearfully and wonderfully made too, you also have dual vision. Today your "close" eye is focused on your earthly country. As the United States celebrates Independence Day, we thank God for the people who were willing to lose their lives because they believed so strongly in freedom. We praise him that people are still willing to die to defend our freedoms. We also pray and intercede for"all those in authority, that we may live peaceful and quiet lives in all godliness and holiness" (1 Timothy 2:1,2).
Our "far away" eye is working too because we know there is no complete freedom and independence until we get to heaven. Today we thank God that he believed so strongly in freedom from pain, sadness, mourning, and death that he was willing to sacrifice his Son for us. So even as we celebrate with our "close" eye, our "far away" eye is "longing for a better country—a heavenly one. Therefore God is not ashamed to be called their God, for he has prepared a city for them" (Hebrews 11:16).
Happy Independence Day!
---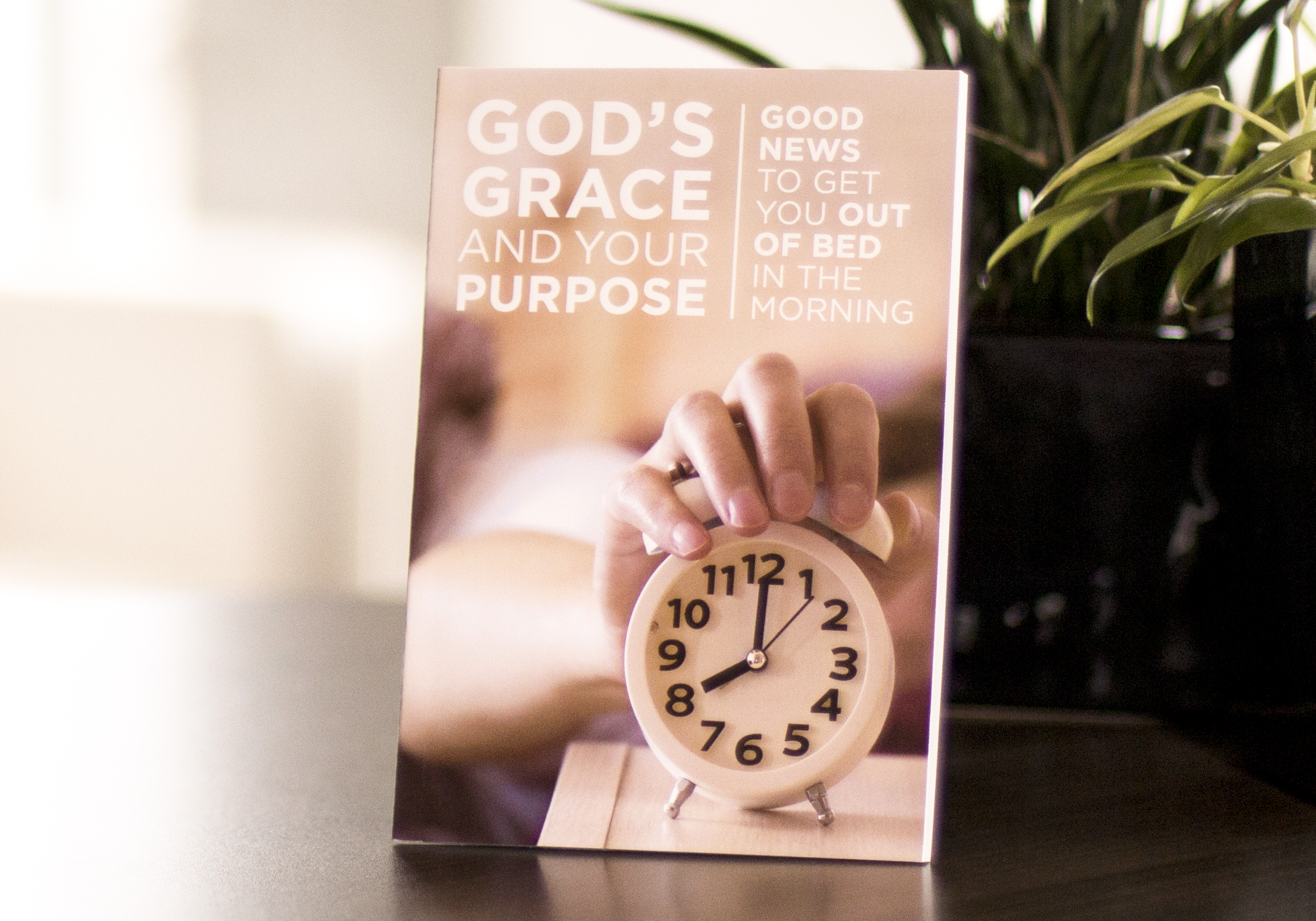 Live free from fear!
Of all the things that rob people of happiness, the most common are worry, anxiety, and fear. God's Grace and Your Purpose: Good News to Get You out of Bed in the Morning will help you live confidently in the knowledge that God has a purpose for your life.
For more from Time of Grace visit them at TimeofGrace.org.