July 7
Choose to be generous
Pastor Mark Jeske
You don't have to go to clinics and workshops to learn how to be a taker. You don't have to go to grad school to study selfishness. You don't have to send your kids to summer school to help them work on their greed. All those things come naturally. Way too naturally. It's cultivating a generous spirit that takes the energy.
Think how stunned you feel when somebody actually gives you something—with no expectation that you must now reciprocate. It is the way of God himself: "You will be enriched in every way so that you can be generous on every occasion, and through us your generosity will result in thanksgiving to God" (2 Corinthians 9:11). Do you get the picture? God's mercy and power and resources are looped into a giant convection system that is always moving in circles. Once you let go of your cramped, little selfish universe, you tap into the mighty and limitless river of God's blessings.
Generosity is learned behavior. You have to learn it yourself, and it's your job to teach it to your kids. Generous people are God's agents of mercy in a broken and suffering world. God has blessed you richly so that you in turn can bless other people with your unique skills, time, energy, and money. It was God's intent to send all those things to you so he could get something done through you.
Don't wait till you feel it. Go first.
---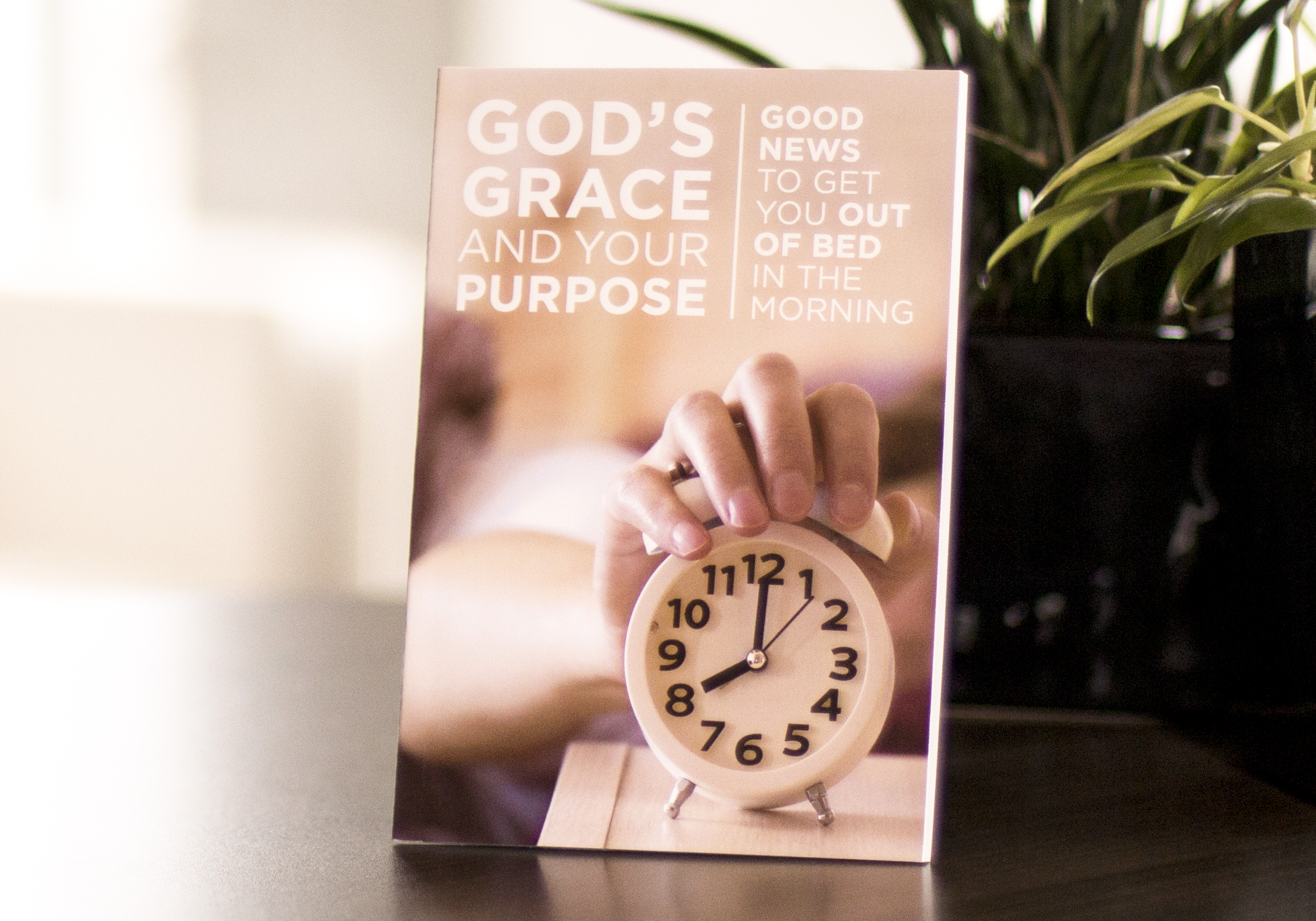 Live free from fear!
Of all the things that rob people of happiness, the most common are worry, anxiety, and fear. God's Grace and Your Purpose: Good News to Get You out of Bed in the Morning will help you live confidently in the knowledge that God has a purpose for your life.
For more from Time of Grace visit them at TimeofGrace.org.