August 12
God loves you
Pastor Matt Ewart
"To love at all is to be vulnerable. Love anything, and your heart will certainly be wrung—possibly be broken."—C. S. Lewis
Lewis spoke with great eloquence about something that modern musicians still sing about: love hurts. It's bound to hurt because of the world we live in. Love binds you together, but that bond will eventually be broken by separation. Sin is the cause. Death is the guarantee. Love anything, and your heart will certainly be wrung.
With that in mind, consider what it means that God lovesyou. For God to love sinful mortals seems foolish. This would certainly leave him vulnerable because it would only be a matter of time until we would be separated from him—sin being the cause and eternal death the guarantee.
But because his love is so persistent, he pursued a path that would not leave his love for you unfulfilled. It was a path that required the Son of God to become the vulnerable victim. His love demanded something extraordinary from him.
"This is love: not that we loved God, but that he loved us and sent his Son as an atoning sacrifice for our sins" (1 John 4:10).
Love might require something extraordinary of you today. It might require vulnerability and the potential for heartbreak. But the reason you don't hold back love is because of Jesus. He forgave sin. He overcame death. He is the cause and the guarantee of this truth:
God's love never fails.
---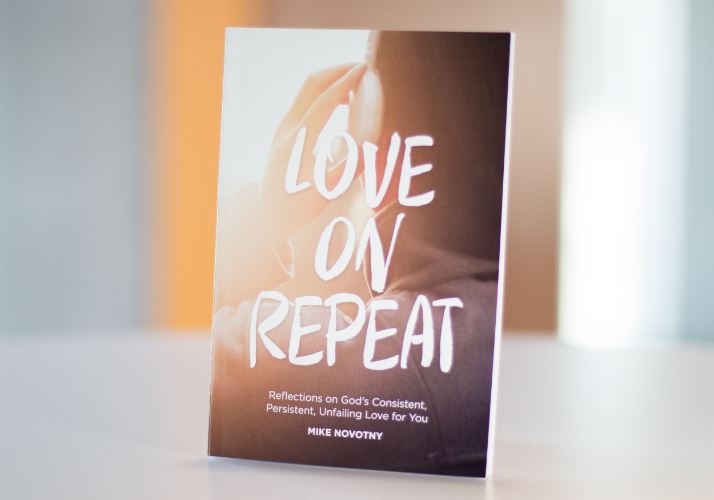 Your gift goes twice as far to tell others about God's grace!
A generous donor with a heart for spreading the good news about Jesus has stepped forward with a $75,000 Challenge Grant. And this donor is challenging friends like you to meet it by August 31.
This means more people can not only learn about their Savior—but see how he is at work in their lives right now.
When you give to reach the $75,000 Challenge Grant, you'll not only make your gift worth TWICE as much—you'll help more people start living in the joy of God's grace!
We'll say thanks for your gift today by sending you a copy of our new book, Love on Repeat.
Double the impact of my gift to spread the gospel!
For more from Time of Grace visit them at TimeofGrace.org.