August 13
Friends don't let friends drift away
Pastor Mark Jeske
Everybody has a circle of influence. You can't change the world or the country or your entire city, but you can make a difference in how certain people think and act. You are probably more influential than you think you are. People in your circle watch you all the time. They listen to how you talk, they watch what you do, and they allow you to offer advice on their lives. That doesn't mean they always do what you recommend, but they will think about what you say.
You can't believe in God for somebody else. But you can make Jesus look good to people. You can remind them of the shortness of life, the reality of hell, our need for a Savior, and the wonderful and complete work that Jesus did on our behalf. "Encourage one another daily, as long as it is called 'Today,' so that none of you may be hardened by sin's deceitfulness" (Hebrews 3:13).
You can be there for people not just on days of celebration, but even more important, on days of loss. Pull, not push. Say, "Come with me," rather than "You oughtta . . ." You can be respectful, compassionate, and attentive. People get tired; they get distracted; they let disappointments beat them down; they get depressed and give up. You might be God's personal agent to give hope.
The Lord Jesus is going to return to earth at any minute. All of a sudden Today is going to become Eternity.
---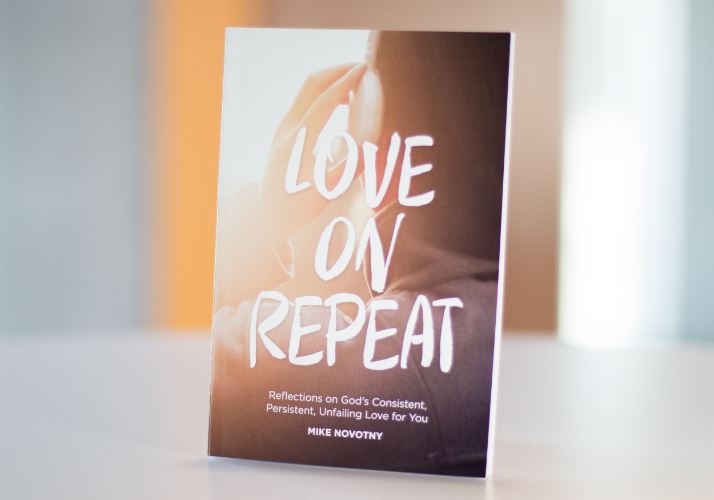 Your gift goes twice as far to tell others about God's grace!
A generous donor with a heart for spreading the good news about Jesus has stepped forward with a $75,000 Challenge Grant. And this donor is challenging friends like you to meet it by August 31.
This means more people can not only learn about their Savior—but see how he is at work in their lives right now.
When you give to reach the $75,000 Challenge Grant, you'll not only make your gift worth TWICE as much—you'll help more people start living in the joy of God's grace!
We'll say thanks for your gift today by sending you a copy of our new book, Love on Repeat.
Double the impact of my gift to spread the gospel!
For more from Time of Grace visit them at TimeofGrace.org.