August 16
I hate my workplace
Pastor Mark Jeske
I love my job. Honestly. I have never second-guessed my life's work. But I know many people who are miserable in their jobs, not so much because of the work they do but because of the people they have to do it with. Is your workplace dysfunctional? Do you have an overcritical boss? spiteful coworkers? Does this sound like what you head into each day: "My adversaries pursue me all day long; in their pride many are attacking me" (Psalm 56:2).
Obviously if you could have left easily, you would have by now. So you need the job and have no good options at present. What to do? You can pray for God's strength and mercy to help you be like Jesus, willing to bear abuse from other people without retaliation. You can choose not to bring that anger and stress home and take it out on your family. You can choose to confuse the mean people in your workplace and treat them with forgiveness, grace, and patience. You can do good work, and then quietly assure yourself that the problem is not you.
You can give your problems and griefs to God and ask for relief. You can find happy places to recharge, surrounding yourself with positive people and drawing affirmation and strength from them. You can do things for other people so that your world won't close in around you and your problems.
When all else fails, take a deep breath, look up to heaven and pray, "Come soon, Lord Jesus."
---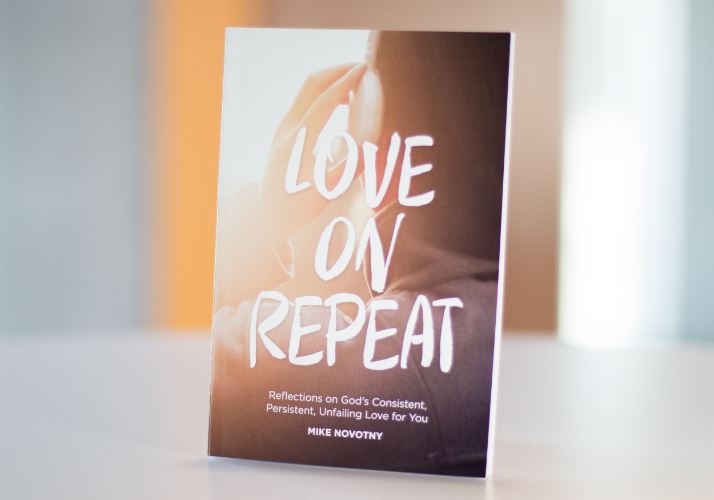 Your gift goes twice as far to tell others about God's grace!
A generous donor with a heart for spreading the good news about Jesus has stepped forward with a $75,000 Challenge Grant. And this donor is challenging friends like you to meet it by August 31.
This means more people can not only learn about their Savior—but see how he is at work in their lives right now.
When you give to reach the $75,000 Challenge Grant, you'll not only make your gift worth TWICE as much—you'll help more people start living in the joy of God's grace!
We'll say thanks for your gift today by sending you a copy of our new book, Love on Repeat.
Double the impact of my gift to spread the gospel!
For more from Time of Grace visit them at TimeofGrace.org.