August 18
A little bit of heaven
Pastor Mark Jeske
Everybody knows somebody who has "dropped out." You do too—people who have dropped out of school, dropped out of the workforce, dropped out of their marriages.
And dropped out of church. That's the worst of them all, because it has eternal consequences. But it's never too late to come back. Feeling guilty? You will find God's forgiveness there. Feeling confused? You will hear God's clear words explaining both your origin and his will for your life. Feeling burdened? You will find a holy place to pray. Feeling anxious? The Lord's Supper will feed your soul and calm your fears. Feeling angry? You will find peace for your heart so that you can let it go. Feeling aimless? You will find service teams that will welcome you, and you will find the thrill of making somebody else's life better.
Feeling lonely? A congregation is a great place to find new friends. Social capital is capital too. St. Paul spent almost the entirety of Romans chapter 16 listing and thanking dear friends in the congregation there:"Greet Ampliatus, whom I love in the Lord. Greet Urbanus, our fellow worker in Christ, and my dear friend Stachys. Greet Apelles, tested and approved in Christ. Greet those who belong to the household of Aristobulus"(verses 8-10).
Feeling lost? Church is home. God's home. Your home.
---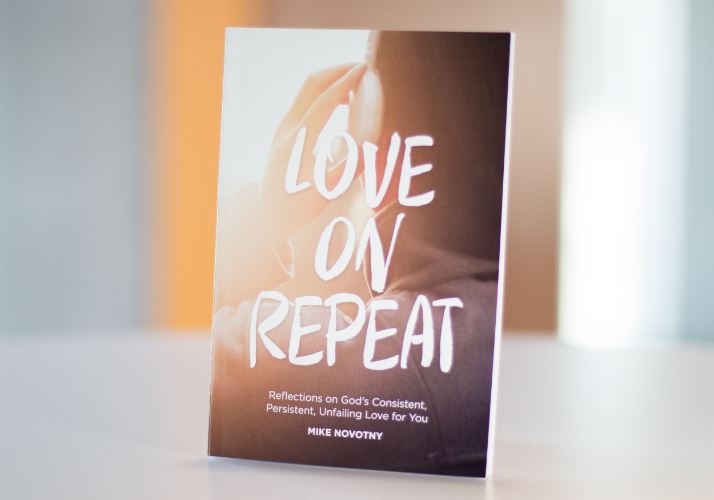 Your gift goes twice as far to tell others about God's grace!
A generous donor with a heart for spreading the good news about Jesus has stepped forward with a $75,000 Challenge Grant. And this donor is challenging friends like you to meet it by August 31.
This means more people can not only learn about their Savior—but see how he is at work in their lives right now.
When you give to reach the $75,000 Challenge Grant, you'll not only make your gift worth TWICE as much—you'll help more people start living in the joy of God's grace!
We'll say thanks for your gift today by sending you a copy of our new book, Love on Repeat.
Double the impact of my gift to spread the gospel!
For more from Time of Grace visit them at TimeofGrace.org.