August 22
Choose to be kind
Pastor Mark Jeske
How many weddings have you attended? It's likely that a third of them incorporated some of the verses of 1 Corinthians chapter 13 in some way—you know, the famous "Love Chapter" of the Bible. It is the perfect wedding Scripture because it provides a beautiful and clear picture of what a happy home looks like. "Love is kind," says St. Paul (1 Corinthians 13:4). It sure is. The real question: are you kind? Kindness is learned behavior; it doesn't come naturally. It is a mind-set that has to be chosen. Kindness means that you treat people better than they deserve to be treated.
Our fuel for this impossible task is our awareness of the kindness with which our Lord Jesus has treated us. He has lifted from your shoulders forever the impossible task of earning his approval. He gives it freely and pours more blessings on your head than you know what to do with. He invites you, challenges you, commands you to show that same kindness to the fools and sinners who surround you each day.
Go ahead—shock people with kindness. In a dog-eat-dog world you will stand out like a shining beacon. Pick up someone else's mess. Do little acts of service that only God will see. Take an elderly person to the doctor. Buy flowers for someone recently divorced. Send a card to a sad person "just because."
Don't wait till you feel it. Go first.
---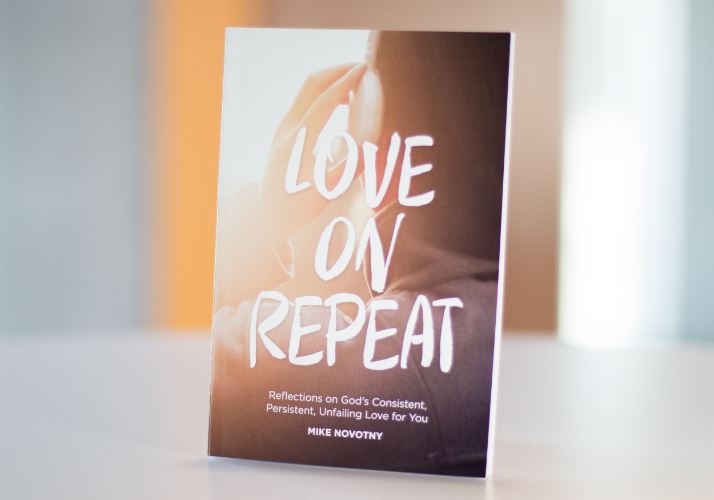 Your gift goes twice as far to tell others about God's grace!
A generous donor with a heart for spreading the good news about Jesus has stepped forward with a $75,000 Challenge Grant. And this donor is challenging friends like you to meet it by August 31.
This means more people can not only learn about their Savior—but see how he is at work in their lives right now.
When you give to reach the $75,000 Challenge Grant, you'll not only make your gift worth TWICE as much—you'll help more people start living in the joy of God's grace!
We'll say thanks for your gift today by sending you a copy of our new book, Love on Repeat.
Double the impact of my gift to spread the gospel!
For more from Time of Grace visit them at TimeofGrace.org.