August 29
Jealous love
Pastor Mark Jeske
Which are your personal top five adjectives to describe God and his relationship with you? You might list patient, forgiving, generous, all-powerful, wise, kind, or eternal. One you probably wouldn't list is jealous.
Jealousy is bad, isn't it? It means consumed with envy, unhappy, bitter, resentful of what someone else has, discontented, and devious. Does that sound like the God you know? Does it surprise you to hear these words coming from God's mouth? "This is what the Lord Almighty says: 'I am very jealous for Zion; I am burning with jealousy for her'" (Zechariah 8:2). This isn't envy-jealousy. This is intense love-jealousy.
"Zion" refers to the heart of Jerusalem, the people of God. It is God's special metaphor for believers, for you. He wants you to know that he's crazy in love with you, that he is thinking about you all the time and consumed with a desire to have a fatherly relationship with you. He's eager to bless you, loves to spoil you, and is willing to take extreme measures to build a relationship with you. He hates Satan's lies and seductions and groans when we fall for them.
He pours out his words through speaking and writing prophets, fulfills his promises, intervenes invisibly and sometimes visibly in our lives, accomplishes miraculous things, breaks the laws of nature when he needs to, and stops at nothing to win and keep your love.
Let your love for God be just as hot.
---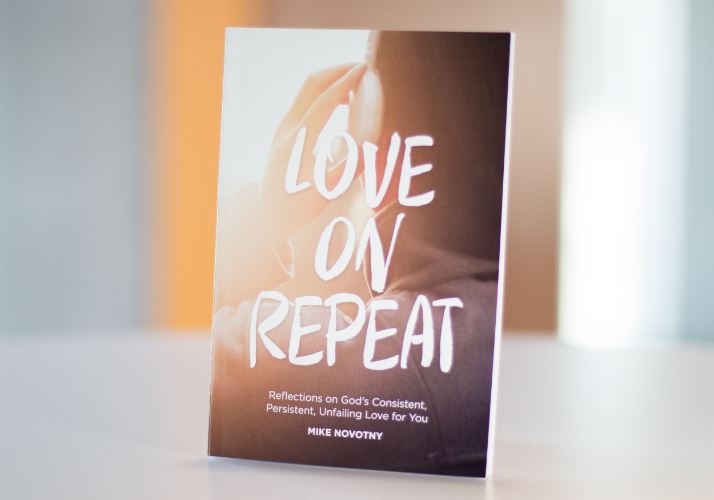 Your gift goes twice as far to tell others about God's grace!
A generous donor with a heart for spreading the good news about Jesus has stepped forward with a $75,000 Challenge Grant. And this donor is challenging friends like you to meet it by August 31.
This means more people can not only learn about their Savior—but see how he is at work in their lives right now.
When you give to reach the $75,000 Challenge Grant, you'll not only make your gift worth TWICE as much—you'll help more people start living in the joy of God's grace!
We'll say thanks for your gift today by sending you a copy of our new book, Love on Repeat.
Double the impact of my gift to spread the gospel!
For more from Time of Grace visit them at TimeofGrace.org.