August 31
Fill them in
Jason Nelson
I've met some pastors who are frustrated that younger adults know so little about the Bible. Their unhappiness shows. They sound angry with people because they don't know better.
The world has changed. It's a done deal. The church is struggling to catch up. My parents' generation made their kids go to church whether they liked it or not. And whether we liked it or not, we sat there and absorbed a lot of what the Holy Spirit was dishing out. But many avant-garde parents of my generation didn't force the issue. And now we have wave after wave of people who just don't know any better. They don't have any pew calluses to remind them of what they once heard.
So "how, then, can they call on the one they have not believed in? And how can they believe in the one of whom they have not heard? And how can they hear without someone preaching to them?" (Romans 10:14). The challenge of our time is figuring out how to get an audience with people who are not predisposed to hearing the message. But that has always been God's challenge to his church: reach people who don't want to be reached with the gospel that they don't know they need to hear. The passion of the Christ for all people is made known through the compassion of his messengers. "How beautiful are the feet of those who bring good news!" (Romans 10:15). Let's start by remembering what the message is called.
---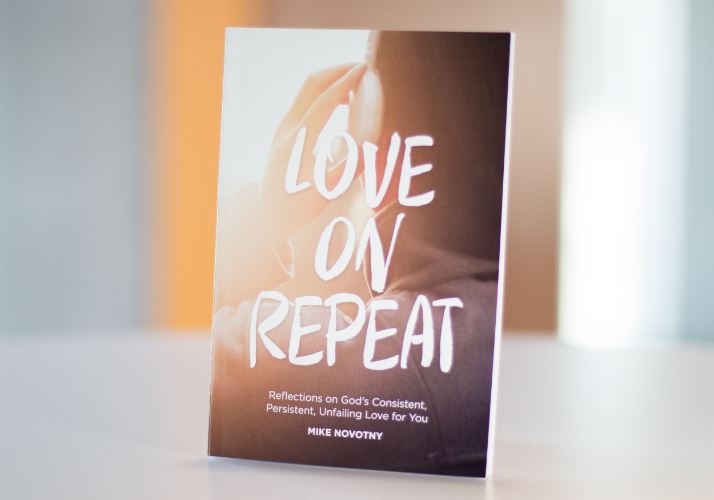 Your gift goes twice as far to tell others about God's grace!
A generous donor with a heart for spreading the good news about Jesus has stepped forward with a $75,000 Challenge Grant. And this donor is challenging friends like you to meet it by August 31.
This means more people can not only learn about their Savior—but see how he is at work in their lives right now.
When you give to reach the $75,000 Challenge Grant, you'll not only make your gift worth TWICE as much—you'll help more people start living in the joy of God's grace!
We'll say thanks for your gift today by sending you a copy of our new book, Love on Repeat.
Double the impact of my gift to spread the gospel!
For more from Time of Grace visit them at TimeofGrace.org.