Engagement is a strange season in life.
You have verbally committed to spending the rest of your life with the person you love, but you have not yet made it official. You are preparing to join lives and homes, but you are still single.
If you and your fiance attend different churches, this is a transition point as well. You know that when you get married you will attend the same church, but what should you do prior to tying the knot?
In this article we will explore four reasons why you and your fiance should be attending the same church prior to getting married (if possible, of course).
1. Be Involved in Community Together Prior to Getting Married
Getting married is one of the biggest transitions that you will ever experience in your life.
There is so much to think about, and stress about. It is even more difficult to do this if you do not have a Christian community in which you are involved. Having a body of believers who know you both and who are committed to supporting you early in your marriage is a game-changer.
If you and your fiance live in the same area, it is advantageous to attend the same church so that you can rally support around you as you prepare your life together. Furthermore, this gives your brothers and sisters in Christ the opportunity to pray over you both in person prior to getting married.
This can be a great encouragement for any engaged couple.
There is a lot that goes into getting married (not to mention the wedding). By attending the same church, your support may be only limited to one congregation, but it is much more effective.
This is even more effective if you remain in the same church after getting married. Since you and your fiance will already be known by those in the church, the door is then open for real and honest communication as you begin your marriage.
You will know who you can turn to for support and engage in edifying conversations immediately. This is a great asset in early marriage, and it begins in engagement.
2. Explore Teaching at a Deeper Level
While it can be fun to talk with your fiance about the sermons you each heard at your respective churches, it can be even more spiritually beneficial to listen to the same teaching, and engage together at a deeper level than you could individually.
Everyone hears a sermon differently. Your fiance will notice things that you missed, and vice versa. You will understand certain things more richly than your fiance will, and you can then explore such ideas together to give you both a rich, deep understanding of the Scriptures that you were taught.
There is something amazing about exploring the Word with your fiance, and receiving the same teaching on Sunday mornings is a great way to do so. Furthermore, you will learn a lot about your fiance by engaging in such discussions.
You may learn spiritual insights from your fiance that you never would have asked about if the sermon had not prompted discussion. Your fiance may gain a renewed appreciation of your ability to understand and apply God's Word to your life, and you can share insights with each other that would not come up otherwise.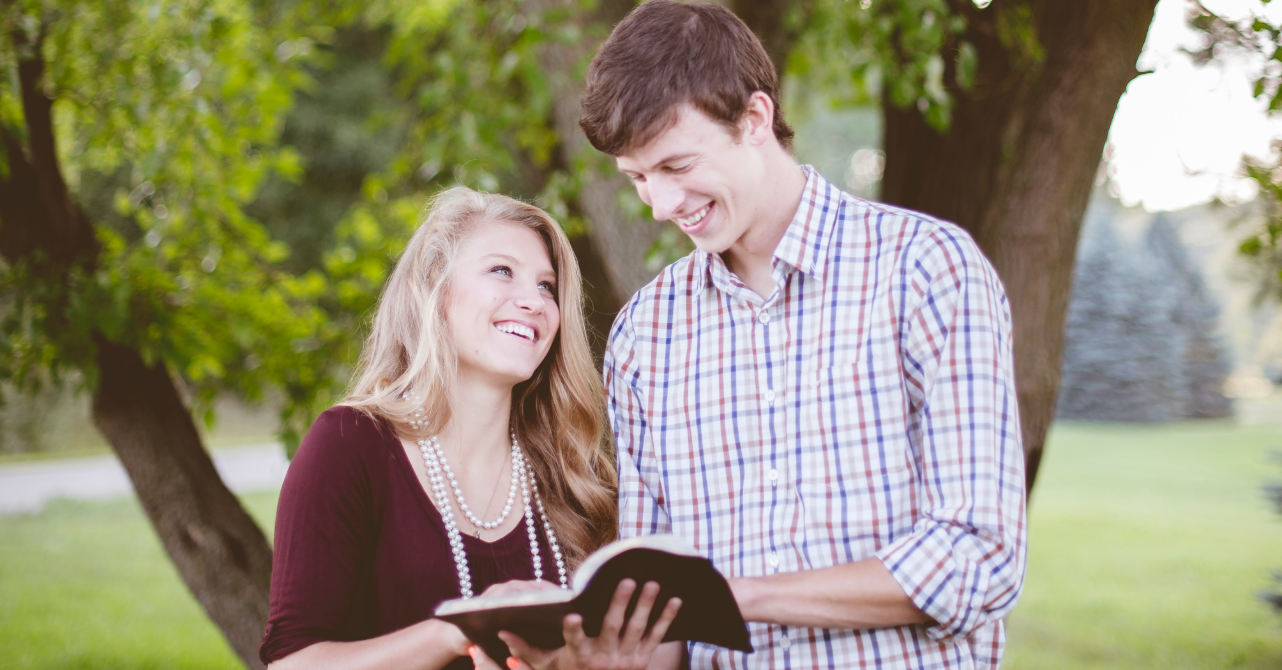 Photo Credit: ©Unsplash/Ben White
3. Allow the Holy Spirit to Work in You in Unison
Corporate worship is one of the primary reasons for Sunday morning church services. There are few activities in which one can participate that allow room for the Holy Spirit to move more richly than in corporate worship.
Singing praise alongside brothers and sisters in Christ is not only enjoyable and encouraging, but offers nourishment and healing to one's soul. If you have been a Christian for any amount of time, you have likely experienced a wonderful experience during corporate worship at least once.
These experiences grow only richer when you are joined by the love of your life.
Possibly even more so than reason #2, you can learn a lot about your fiance by witnessing his/her worshipping Jesus. There are few things I love more than seeing my wife fully engaged in the presence of the Lord, knowing that He is at work in her heart and that she is singing His praises.
By worshipping together in church for a couple years before getting married, I knew what type of worship was most engaging for her, as well as what songs most deeply drew her into God's presence. I have been able to witness her experience God's mercy and grace in intimate ways that I never would have seen if we did not attend the same church before getting married.
Joining in worship together allows the Holy Spirit to work in your hearts and souls at the very same time, through the very same experiences. There may be times when the Holy Spirit convicts you both through worship, and who knows if you both would have been receptive to this leading of the Spirit if you were worshipping in different places?
The benefits of worshipping together during engagement include relieving some of the stress of wedding planning. It is no secret that preparing to get married is stressful. By joining in worship with your fiance, you can look beyond the wedding details and focus on your marriage.
4. Use Your Spiritual Giftings Together
Attending the same church as your fiance is not only an opportunity to receive spiritual encouragement and nourishment, but also gives you the opportunity to serve God's people together.
Most churches offer more programs than just a Sunday morning worship service. Such opportunities include classes, service projects, and various ministries. Consider how your giftings align with those of your fiance.
If you have a gifting in teaching and your fiance has a gift in exhortation, consider getting involved in your church's youth group. Consider joining a community service project together.
Using your spiritual giftings together is not only a good way to learn what the gifts of your fiance are, but also serves to prepare you to serve each other in marriage. Every spiritual gift that you and your fiance have can and should be used to serve one another.
By learning about your giftings and practicing them in the church, you equip yourselves well to serve one another in the home.
While it may not be possible to attend the same church prior to getting married, if you can, there are countless benefits. From the support of Christian community, to the insights you will learn about your soon-to-be spouse, it is worth making the effort to be involved in the same congregation.
Allow God's people to join you and your fiance in your journey into marriage. Seek prayer and support together. Join in worship and praise as you prepare to commit to a life of faithfulness and love. Find as many opportunities as possible for the Lord to encourage, convict, and equip you as you head into marriage.
Photo Credit: ©Unsplash/Joshua Adam Nolette
---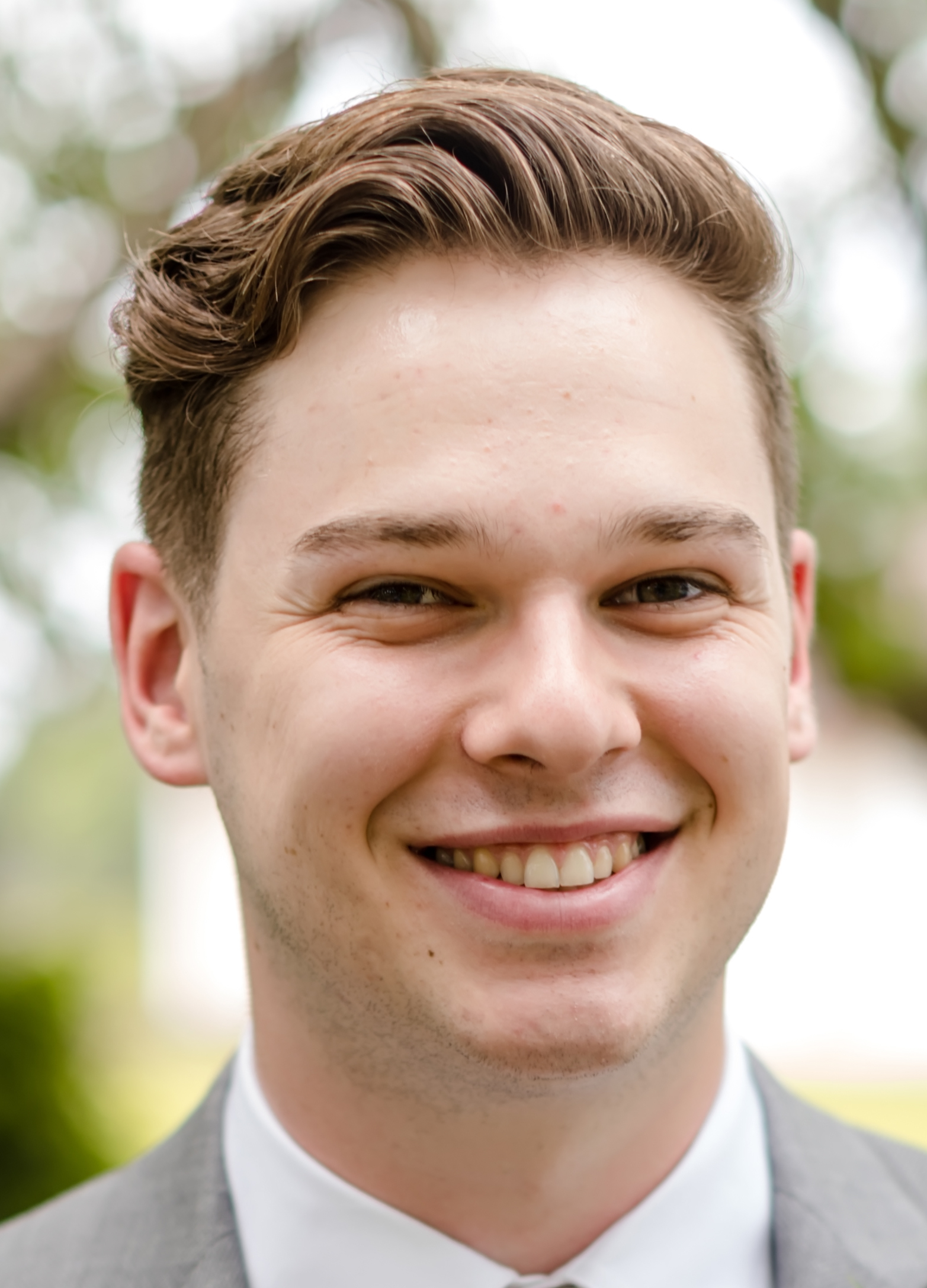 Lucas Hagen is a freelance writer, recently graduated from Taylor University with majors in Biblical Literature and Youth Ministries. When he is not writing for Crosswalk, you can find him reading great books, playing guitar, competing in professional disc golf tournaments, and spending quality time with his lovely wife, Natalie, and their fluffy cat, Woodward. You can read more of his writing at habitsofholiness.com.