The Spirit of Christmas
Guest Post by Kristen Terrette
The Spirit of Christmas… What does that even mean?
As a child, this phrasing meant a swirly, whispering wind that traveled through the air, passing the lit-up Christmas trees with gorgeously wrapped presents beneath them, or past stockings hung on a mantle over a crackling fire, or through a kitchen full of savory and sweet treats leaving the whole room smelling of cinnamon.
Basically, I envisioned a movie portrayal of that supernatural feeling the holiday brings. And truthfully, as an adult, I sometimes long for those innocent days of childhood where Christmastime was all a happy fantasy, full of family and presents and treats.
Because, let's get real, adulting is hard.
Holidays now come with a never-ending to-do list, a calendar with multiple events each day, and budget-crippling purchases. And, if you're like me, this may be the first holiday season since you've lost a loved one. Or maybe the holidays remind you of someone you lost many moons ago, which causes every "Merry Christmas" or bright light display to layer grief like winter clothes during a snowstorm.
Do you feel this way? It can't be just me. Do thoughts of endless busyness give you anxiety? Are you sad instead of joyful? Have you lost the nostalgia of December?
I had without realizing it. So, recently, when I wrote a poem for my town's local showcase, and the phrase Spirit of Christmas took over my mind, I realized I'd viewed this expression incorrectly. Though I've been a Christ-follower for a long time, I still cataloged the Spirit of Christmas as this fake soft breeze traveling through the air, and not the Spirit of Jesus as it rightly is.
Here's my poem:
Leaves are gone.
Green horizon now gray.
Cold, dreariness has infected the days.
Then twinkle lights brighten,
Illuminating the sky.
Beams that signal a broken heart's cry.
Of longing and sadness,
And missing those passed.
Of grief and enduring,
they hope will not last.
But growing and glowing,
Radiance lifts from the earth
In triumph, celebrating the Holy One's birth.
Winter's heavy weight,
begins to recede.
Waves of joyfulness flow like a velvety breeze.
Christmas is coming.
The Spirit is here.
Hope now residing.
True Love is now clear.
You see, those last lines flowed easily, like Jesus Himself input them in my brain. The Spirit of Christmas isn't tangible, that much is true. It's Hope and True Love. The Spirit of Christmas is Jesus, where our hope comes from, no matter the circumstances or the to-do list. The Spirit of Christmas is pure, all-encompassing Love, fully accepting of us whether we make every calendar event or need a moment to cry over the death of a loved one. We are secure because the Spirit of Christmas is here.
Do you feel Him? Join me in praying we allow Jesus to draw near to us this Christmastime, so we can celebrate Him and feel His love and hope.
Comment below or on our social media pages (Facebook and Instagram) to let us know how you plan to tap into the Spirit of Christmas- Jesus- this season!
Get to Know Kristen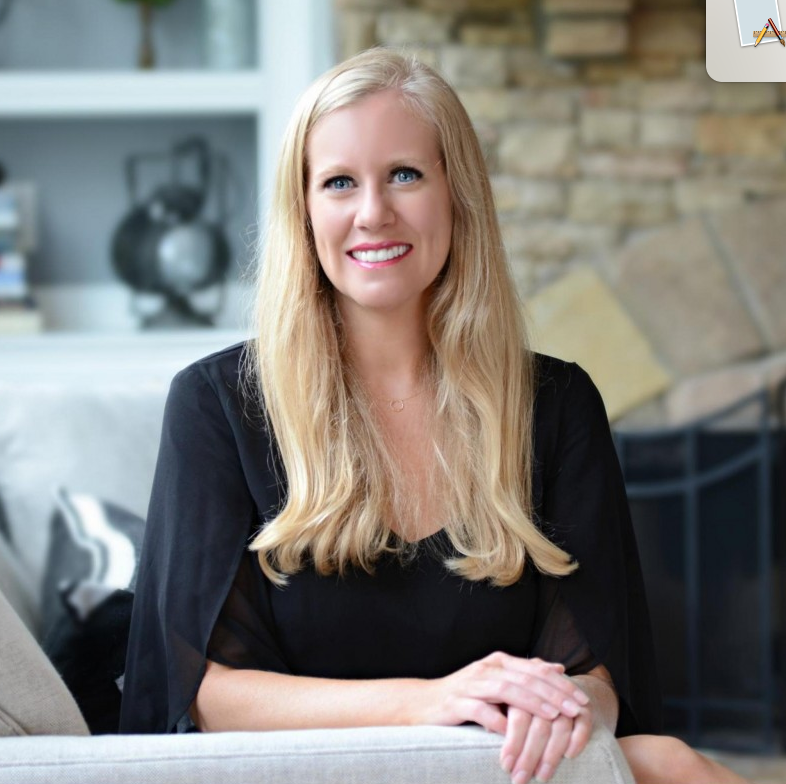 Kristen's passionate about storytelling and helping people take their next steps in their relationship with Jesus. She lives forty-five minutes outside of Atlanta, GA. She served as a Children's Ministry Director for many years, and with the support of her husband and two children, she now stays home writing fiction and non-fiction. She also serves on the women's leadership team at her local church and writes for Crosswalk and Wholly Loved Ministries. You can check out her articles and novels at www.kristenterrette.com.
Jennifer Slattery is a writer and speaker who hosts the Faith Over Fear podcast. She's addressed women's groups, Bible studies, and writers across the nation. She's the author of Building a Family and numerous other titles and maintains a devotional blog at JenniferSlatteryLivesOutLoud.com.
As the founder of Wholly Loved Ministries, she's passionate about helping women experience Christ's freedom in all areas of their lives. Visit her online to learn more about her speaking or to book her for your next women's event and sign up for her free quarterly newsletter HERE and make sure to connect with her on Facebook and Instagram.