SAME SONG, DIFFERENT CD … If you liked "City on a Hill", then you're bound to feel good about "The Christ: A Trilogy" from Essential Records.  The three-parter's initial offering comes at you this March 9 in the form of "The Christ: His Passion – Remembering the Sacrifice" which features previously recorded "City on a Hill" songs in addition to three new tracks.  "The Christ-centered songs from 'City on a Hill' are really the heart of that series," explains producer Steve Hindalong.  "It is extremely moving to single those cuts out and sequence them in such a way that creates a soundtrack to Christ's life and death.  We were also prompted to write original music for the trilogy – songs that we hope will impact listeners to live the spirit of worship set in motion by who Jesus is and what He did."  First single "Yes I Will," featuring Bebo Norman and Joy Williams, heads for radio this spring.  Look for part two ("The Christ: His Birth – Celebrating His Coming") and part three ("The Christ: His Life – Embracing the Truth") this coming fall and spring 2005 respectively. 

WHY REINVENT THE WHEEL? … If at first you succeed, then do it again.  So, naturally it makes sense that one of last year's most successful live rock events would return this year with a brand new lineup.  The 2004 edition of the "See Spot Rock Tour" will caravan to a city near you this spring with 12 Stones, Skillet, Pillar, Grits and Big Dismal in tow.  Voted the "favorite live show of 2003" by CCM Magazine readers, the tour also landed in Pollstar magazine's Top 50 Tours chart   For more info and tour dates, check out www.SeeSpotRock.com.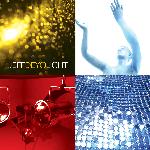 OUT OF THE DARKNESS … Modern worship superpower Jeff Deyo radiates all things heavenward on his Gotee Records sophomore release, "Light," which he hopes "will be something that will truly and honestly connect people to God."  Releasing February 10, the 13-track effort includes guest appearances by Rita Springer ("Bless the Lord"), Third Day's Mac Powell ("We Come to Your Throne with Weeping"),and Natalie Grant ("Keep My Heart").  And for good measure, look for a bonus live version of congregational favorite, "These Hands."