THREE WAYS TO WATCH … Let's take a brief minute to go over your options for watching the upcoming Gospel Music Association's (GMA) 35th Annual Music Awards (a.k.a. The Dove Awards) on April 28 in Nashville, Tenn.:  (1) You may get the notion to gas up the wagon and actually go to the ceremonies at the Municipal Auditorium in Nashville, Tenn.  Click here to get tix info and to check out the seating chart; (2) You may decide to attend the ceremonies virtually if you live in one of the 50 participating cities where Regal Entertainment Group (REG) Theatres is presenting the "One Night Only" Big Screen Premiere of the awards show in a special simulcast event from Nashville on the 28th.  Click here for more info on that; (3) Or you might decide that procrastination works best and watch the show one month later on May 28 when UPN televises the festivities at 8:00-10:00 p.m. ET/PT.  Any way you slice it and watch it, your hosts for the evening will be former NFL great and current CBS Sports personality Deion Sanders and gospel music sensation Yolanda Adams.  If you make it to Music City to see the Doves live and in person, you'll also be treated to the crowd-working skills of Curb Records artist Natalie Grant and Word Records' Mark Schultz who'll emcee the non-broadcast opening ceremonies where winners in many of the 44 categories are announced.  Click here for all the categories and nominees.

HISTORY IN THE MAKING … Young Matthew West will surely go down in the Christian music history books for much ado about "More."  The first single from the Universal South newcomer's December 2003 album "Happy" has remained at the No. 1 spot on R&R's Christian AC chart for eight consecutive weeks now.  No other new artist has held the top AC position this long with a debut single since R&R began reporting its Christian charts in April 2001.  What's "More" … the single has garnered a No. 1 on both the PDAdivsor's AC chart for the fifth consecutive week and Christian Radio Weekly's (CRW) CHR/Pop chart this week, as well as No. 2 on CRW's AC.  Well, that definitely deserves a "Go West!" ... young man.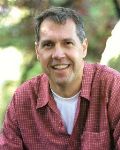 UNCLE BEN AIN'T GOT NOTHING … Forget the quick-cook variety, this kind of Rice has been simmering for about eight years now with its hearty, multi-format hits and long-standing fan favorites that have made a best-of project worthy and rather timely.  So thankfully, Chris Rice will be sending out some "Short Term Memories" on June 8 via Rocketown Records.  As the label's inaugural artist, Rice has produced quite a collection of hits over the years – nine of which are No. 1 radio hits and featured as part of the 17 tracks on "Short Term Memories," including a new version of his most recent No. 1, "Untitled Hymn (Come to Jesus)."  An updated "Go Light Your World" will also be included.  Written a decade ago by Rice, the song was first recorded by Kathy Troccoli on her 1995 "Sounds of Heaven" project and shot to No. 1 on Christian radio, as well as garnered a nomination for a "Song of the Year" Dove Award. 

At this year's Gospel Music Week in Nashville, Tenn., Rice will be honored during "A Night of Short Term Memories with Chris Rice" to be hosted by K-Love's Jon Rivers and his wife Sherry.  "My first memories of Chris are when he came by to visit while my buddy Rich Mullins was at the station," shares Jon.  "What a wonderful, God-ordained meeting and moment.  Two of our greatest Christian poets face to face for the first time.  The 'rookie' and the 'veteran' sharing thoughts, ideas and that reckless, raging fury that we call the love of God." 

The final song list sequence for "Short Term Memories" (new songs/live tracks are marked with an asterisk [*] includes:
"Deep Enough to Dream"
"Go Light Your World"*
"Smelling Coffee"
"The Other Side of the Radio"
"Clumsy"*
"Mama Prays"*
"Smell the Color 9"
"Welcome to Our World"
"Life Means So Much"
"Untitled Hymn (Come to Jesus)*
"Power of a Moment"
"Sometimes Love"
"And Your Praise Goes On"
"Smile (Just Want to Be with You)"
"Face of Christ"
"Home Tonight"
"Cartoons"